Walberg Law PLLC becomes the latest firm to implement eBillingHub from Thomson Reuters Elite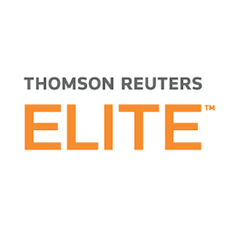 Thomson Reuters today announced that Colorado-based law firm Walberg Law PLLC has selected eBillingHub®, the pioneer and leading electronic billing solution designed specifically for law firms, to dramatically increase efficiency in its billing processes.
Walberg Law PLLC is a sole practitioner firm specializing in insurance fraud, coverage, and appeals. By adopting eBillingHub, the firm will be able to significantly reduce the amount of time currently needed to process, validate, and submit bills every month.
By utilizing the power of eBillingHub, the firm will significantly lower the time required to create, send, and edit e-bills. The addition of powerful bill tracking and collections reports functionality will free up time for more business-critical, billable work. As the Walberg Law team expands in the months ahead, onboarding new employees will be effortless given the solution's user-friendly design and low training requirements.
The firm's adoption of eBillingHub is in tandem with its update to the latest version of ProLaw®, the legal business management solution from Thomson Reuters Elite. This will ensure that Walberg Law is able to extract maximum benefit from seamless integration capabilities between these solutions, largely automating what is currently an entirely manual process.
eBillingHub®, part of the Thomson Reuters family of innovative solutions for professional services firms, integrates with 3E, Enterprise, and ProLaw to provide a comprehensive and collaborative approach for preparing, submitting, tracking, and managing electronic invoices. eBillingHub delivers solutions to hundreds of clients, including more than 75% of the Am Law 200 firms and law firms of all sizes in North America, Europe, and Asia Pacific, helping them to reduce errors in the electronic billing process. eBillingHub is a strong supporter of key industry standards as a member of the LEDES Oversight Committee and ILTA. For more information, visit eBillingHub.