Walker Morris chooses Aderant Expert practice management system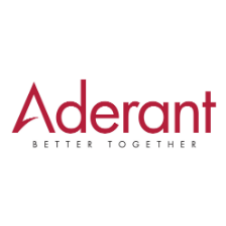 UK commercial law firm Walker Morris LLP has selected Aderant Expert to implement as its new practice management system. After a rigorous selection process, Walker Morris determined that the Aderant technology is the best solution for the firm, providing them with the right infrastructure to help their firm to streamline processes, enhance financial predictability, increase client retention and win new business.
Walker Morris is a UK full service commercial law firm based in Leeds with an international scope and approximately 275 fee-earners.
In addition to the core Aderant Expert system, Walker Morris will implement several additional modules, including Aderant MatterWorks, Expert Expense Management, BudgetWise, Paperless Billing and the business intelligence suite. With their new Aderant system, the firm will be able to:
Streamline the billing and collections processes, improving efficiency

Simplify budget creation, distribution and upkeep

Improve efficiency in time entry and client/matter intake

Cut paper use and support sustainability initiatives

Improve visibility into operating costs and other factors affecting profitability

​
​"We are very pleased Walker Morris chose to partner with Aderant to advance their firm's technology strategy," commented Aderant Chief Executive Officer Chris Giglio. "Adopting modern technology is essential to success in today's legal market, and Aderant looks forward to supporting Walker Morris' growth initiatives as they continue to grow and better serve their client base."
"We are very much looking forward to working with Aderant to deliver a cohesive practice management system to our business. This significant investment for the firm will assist us in continuing to deliver the distinctive service to clients for which we are renowned," commented Ian Gilbert, Walker Morris Managing Partner.