Ward Hadaway opts for BigHand Outline for optimised legal template management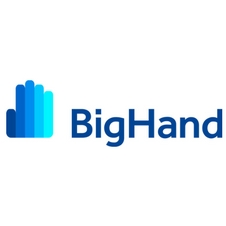 Top 100 UK law firm, Ward Hadaway, has chosen BigHand's template management solution, BigHand Outline, to standardise document templates and streamline document creation in the firm.
Jonathan Smith, Director of IT at Ward Hadaway explains, "After a thorough review of the market, we knew BigHand Outline was the solution for us, after we saw just how simple it is to use and how easy the implementation and training would be."
BigHand Outline is a robust and reliable template management system that works as an extension for Microsoft Word, allowing law firms to easily manage their templates centrally to ensure consistent, compliant document production.
Jonathan continues, "Since COVID-19 hit and remote working was enforced, our BigHand Outline project has gained even more importance in the firm. Our lawyers and support staff need to be able to access document templates quickly and easily, regardless of physical location.
"Once rolled out, BigHand Outline will make it much easier to create top-quality documents efficiently by easily managing the templates centrally, so our branding and compliance requirements remain consistent at all times."
He concludes, "Over time, BigHand has become a strategic technology partner for the firm, working with us to implement it's business intelligence and digital dictation solutions, as well as the recent addition of BigHand Outline."
"The BigHand team are very knowledgeable and always go out of their way to make sure our needs are met. It's reassuring to know we have reliable solutions in place, built specifically for the legal industry, that help to make our firm more productive and efficient."