White & Case City office sees firmwide costs share rise 60%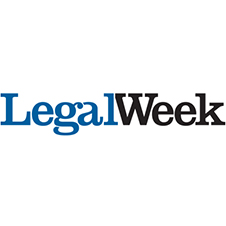 White & Case's London office was charged around £7.4m towards running the firm in 2009 by New York - an increase of nearly 60% on the previous year.
The US firm's UK limited liability partnership (LLP) accounts for 2009 show the London office paid out in excess of £7.4m in contributions towards its share of joint costs, up from slightly less than £4.7m in 2009.
A spokesperson for White & Case attributed the increase in costs to the law firm opening an office in Doha in September 2009 as well as its outsourcing function in Manila.
The accounts, which cover the year ending 31 December 2009, also show the UK LLP saw staff costs drop by slightly more than £4m compared with the previous year, with headcount falling significantly.
Total staff costs, including wages, social security and pensions, fell from £52.9m in 2008 to £48.6m in 2009. The drop in costs came on the back of employee numbers falling by just short of 20%, from 534 to 433, over the same period. Of these, fee earners fell from 353 to 291, while non-fee earners dipped from 181 to 142. The average number of partners at the LLP dropped from 72 to 66.
The figures cover a period during which White & Case announced redundancies and a restructuring of its partnership, with 95 fee earners and business support staff losing their jobs in June 2009 after a three-month consultation.
London executive partner Oliver Brettle (pictured) commented: "During the current financial year, we have made important strategic investments in London and will continue to do so. We have made good progress since 2009 - with the investments we have made our headcount currently stands at more than 500."
By Friederike Heine