Wilson Allen announces expansion of leadership team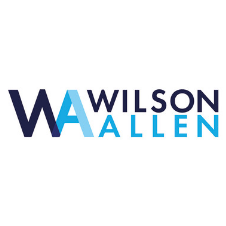 Wilson Allen, provider of software, services, and expertise that help law firms and professional services organizations enhance business performance, today announced the expansion of its leadership team with the promotions of Suki Sahansara to VP, Customer Success, Jennifer Hallett to VP, Financial Systems, and Stu Gooderham to VP, Sales.
These promotions are part of a larger organizational redesign to reflect changes in the professional services marketplace and accommodate the company's ongoing evolution. Since its founding in 2009, Wilson Allen has experienced extraordinary growth while at the same time redoubled its commitment to customer success across a growing number of technology investment types. Long recognized as a leader in time and billing software services, the company has dramatically expanded its breadth of offerings to include CRM consulting, paperless billing software, and business analytics solutions – all designed to help professional services firms maximize the return on technology investments.
Suki Sahansara, VP, Customer Success, says, "Wilson Allen is a well-known brand with many loyal clients. As we grow, we need to continue to prioritize our clients' needs. It's not just about the results of our customer feedback surveys. It's about putting client success at the heart of every touchpoint to ensure we're providing a consistent and positive experience, regardless of which teams our clients are working."
Jennifer Hallett, VP, Financial Systems, believes the reorganization will solidify Wilson Allen's role as an industry leader. "Consulting services is a core area of Wilson's business that is highly valued and highly regarded by our clients. By reorganizing our services teams, we're bringing together the collective expertise of people with experience at every stage of the software life cycle who have worked both sides of the client/vendor table. This broad base of experience provides a unique perspective and understanding of what is important to our customers, so we continue to provide great service."
Stu Gooderham, VP, Sales, adds, "This restructuring reflects how far Wilson Allen has come in a relatively short space of time and forms the foundation of our continued growth. It will also benefit our clients who will continue to work with world-class consultants, as they have for many years, while also opening up their access to the parts of Wilson Allen that might be new to them. We now have a truly outstanding and professional sales organization, and I am proud to be a part of that team."
In June 2020, Wilson Allen announced the promotion of Shishir Shetty to the role of COO. It has now reorganized its practice areas into business units under the following leaders to better align with its go-to-market strategy focusing on the client engagement life cycle (see list). The company has established global solution delivery teams, internal service teams, and centers of excellence to distribute its talent and expertise more broadly across these key areas of operations.
BUILD STRONG RELATIONSHIPS
Client Development & Intake
Michael Warren, VP (previously VP, CRM Practice)
Information governance
Implementation, upgrade, and integration services
Customer Success
Suki Sahansara, VP (previously Senior Director, Customer Success)
Client feedback programs, product support, resource management, and IT management
WORK MORE EFFICIENTLY:
Wilson Proforma Tracker
Jose Hernandez, Director (previously Director, BI Product Management)
Development, deployment, and escalated support
Financial Systems
Jennifer Hallett, VP (previously, Senior Director, Project Management)
Implementations, upgrade, and integration services
Custom reporting and development
System services
RUN MORE PROFITABLY
Data & Analytics
Bo Yancey, VP (previously Director, Strategic Initiatives)
BI & reporting
Data analytics
Process review
Data integrity and migration services
System advisory services
"Professional services firms are operating in an increasingly competitive environment. Greater emphasis is being placed on strengthening performance across the client engagement life cycle," says Shishir Shetty, COO, Wilson Allen. "Restructuring our business and appointing leaders to focus on these areas will allow us to enhance our support to clients in ways that have the greatest impact on business performance. Plus, it gives Wilson Allen a stronger, more scalable foundation to uphold our commitment to excellence while pursuing additional growth."