Wilson Legal Solutions launches major rebrand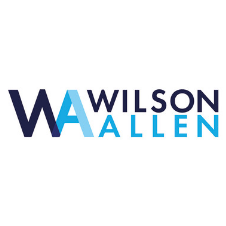 Wilson Legal Solutions, a leading global provider of consulting services and analytics software to law firms and professional services organisations, introduced the company's new logo, website, and product and service offerings. The new brand identity reflects the evolution of the company and repositioning in response to growing market needs.
Wilson Legal Solutions selected 23K Studios, a full-service advertising and design agency based in Wayne, Pa., to support the rebranding effort alongside the company's marketing team. Jessica Quesada, director of sales and marketing at Wilson Legal Solutions, explains that the company's new tagline, "Turn your data into insight and your insight into profit," illustrates the company's ability to help firms use technology to enhance business performance. Its new two-toned logo symbolizes the company's joint strengths in software and services. The new website (
www.wilsonlegalsol.com
) modernizes the company's brand identity and makes information more consumable in a mobile-responsive design that features a thought leadership blog and success stories.
Bruce Wilson, managing director and CEO of Wilson Legal Solutions, adds, "We launched Wilson Legal Solutions in 2009 focused exclusively on software services. Since that time we have grown significantly, opened offices in seven locations worldwide, and introduced new products and services tailored to the needs of law firms today. While we have grown, the operating principles that we built the company upon remain the same – putting our clients first, providing unparalleled service, and creating an environment that nurtures talent. This rebranding effort helps clarify and reiterate our core principles and ability to help our clients succeed by applying the right mix of people and technology."
The company's analytics software, Wilson Analytics Professional Suite, has been rebranded as Wilson Ideate software. Says Greg Murphy, VP of products for Wilson Legal Solutions, "The word 'ideate' means to form an idea and derives from a Greek verb meaning 'to see.' Our software allows firms to transform raw data into meaningful KPIs. Essentially, it helps them see their data in new ways to better manage profitability and performance at all levels, from a business unit to partners and first-year associates, all in an easy-to-use suite of tools."
Components of the software include the Ideate Performance Framework, which is a full dashboard suite with responsive design that offers daily insight into operational, transactional, and managerial metrics. Ideate Analytics is a single solution with self-service tools that allows reporting, analysis, and visualization of relevant, up-to-date metrics. Ideate Apps are user-friendly productivity tools that enable partner profiling, matter pricing, proforma management, write-off approval, check requests, and collection monitoring.
The company has also bolstered its service capabilities. In addition to being a Certified 3E Services partner with Thomson Reuters Elite, in the last year the company achieved certification to provide services for all Intapp products. Wilson's business of law services have been rebranded as advisory services to better reflect the strategic counsel the company's business and analytics experts provide to law firm decision makers. The company's consulting services have been realigned as professional and technology services to better encompass the company's full range of services that support law firms throughout the lifecycle of practice management software – from selection, implementation, customization, and training through upgrades and ongoing support.
Shishir Shetty, VP of technology services, adds, "We continually expand our service capabilities to keep pace with the ongoing evolution of technology and changing business requirements. We've assembled a team that we believe understands the industry and technology better than anyone. By doing so, we can fulfill our role as a trusted advisor to help recommend and implement the right solutions to meet our clients' needs."