Xcelerate Financial Reporting and Xcelerate Budgeting and Forecasting now available for ProLaw clients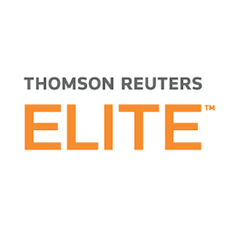 Thomson Reuters Elite, part of the Legal business of Thomson Reuters, today announced that they have expanded their relationship with partner OLAP Vision to offer integration of Xcelerate Financial Reporting and Budgeting/Forecasting with business management solution ProLaw.
Xcelerate is the only Excel and web-based budgeting and forecasting application built specifically for the legal and professional services industries which reduces the implementation and training time by up to 50% compared to other products. Through its modular design, it quickly and flexibly plugs into human resources and payroll systems to provide accurate reporting, budgeting, and forecasting of operating expenses, timekeeper revenue, timekeeper compensation, and capital expenses.
This new integration enables ProLaw clients to enhance their financial reporting and budgeting, gaining better visibility into the entire process. Users are able to harness market-leading technology which helps to bolster efficiency and protect profits through real-time budget insight.