Balance: Our 2018 legal accounts salary survey is now LIVE!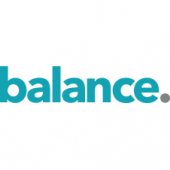 Our 2018 Legal Accounts Salary Survey is NOW LIVE and we again need to ask for your help in compiling the invaluable data, which allows us to produce the most comprehensive survey of its kind for this niche community.
The survey is 100% confidential, and takes only 2 minutes to complete with a simple online questionnaire.
As an added incentive, participants in this year's survey have the option to enter a prize draw to win a £250 Amazon gift card.
For 2018, we've updated the list of job titles to better reflect the new and emerging disciplines that make up the modern day finance functions of law firms big and small, and would also like to highlight other regional differences in our working lives, such as commuting time and flexible working arrangements.
Our 2017 survey saw the 6th consecutive annual increase in the number of participants enjoying a pay increase, with 71% of all respondents reporting to have had a base pay rise over the past 12 months, compared with 53% in 2012.
Only you can tell us!
Thank you very much for your kind participation.