Data insight fuels Dun & Bradstreet's Spend Intelligence Solution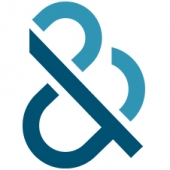 Managing procurement within a global enterprise is a tall order in the face of increased complexity and uncertainty. Organisational silos, isolated data, and disparate systems can get in the way of a company's ability to get actionable insights from data.
However, businesses can often overcome these challenges by committing to greater collaboration across the enterprise, investing in data quality, and adopting analytics as part of overall strategy. That is why, increasingly, chief procurement officers (CPOs) are turning to data-driven analytics and insights to help them manage and gain a better understanding of suppliers and third parties, all while managing costs and fueling growth.
Those goals are top of mind for CPOs today, according to findings in The Deloitte Global Chief Procurement Officer Survey 2017. Respondents identified cost and risk management as the two main focal points for 2018. Cost reduction alone is the top priority for the majority (79%) of professionals. In addition, of CPOs surveyed, three-quarters said they believe that procurement's role in delivering digital strategy will increase in the future. CPOs also indicated that technology will impact all procurement processes to some degree, though Deloitte found that awareness of emerging technologies and skills to deliver solutions using technology was lacking.
The tools to do so -- spend analysis solutions -- have been available for close to two decades, but recent advances and capabilities are light years ahead of the manual processes of the 20th century. Tools now exist to help CPOs manage procurement much more efficiently, whether the goal is cost reduction, supplier rationalization or overall spend management.
Many companies are not yet structured to meet these challenges, though. Of those surveyed in 2017 by Dun & Bradstreet/Forbes Insights across business functions, 27% cited skills gaps as a major obstacle to their current data and analytics efforts. And close to two-thirds of respondents (60%) reported working with third-party data vendors to address the lack of skilled data analysis across the enterprise.
The white paper below, available for download, explores three generations of spend analysis solutions, delving into some of the key challenges and roadblocks procurement experts face. We also detail our company's brand-new product, D&B Spend Intelligence, which will empower current and future customers to take charge of their procurement strategy, using our comprehensive global business database, our advanced data analysis capabilities, integration tools and customizable dashboards.
An accurate view into a corporation's full spend data picture is imperative in a fast-paced, global world. As a procurement professional, how else could you manage all the moving parts and identify cost savings? How would you ensure payment terms are being accurately managed?
When identifying a spend analysis solution, you must select one that will grow with you and be as flexible as your business needs. You must consider the global impact to your organization's spend, and you must find a solution that is fast, easy to implement and will stand the test of time. Learn more about how D&B Spend Intelligence can provide that solution!