Dealing with uncertainty, the Brexit challenge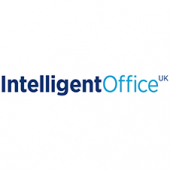 In the immediate aftermath of the UK's vote to leave the European Union, it seemed as though all comment came courtesy of Dad's Army's Private Frazer. The refrain "We're all doomed!" echoed loudly in the media, with volatility in the financial and political worlds creating fear and uncertainty.
The pound slumped and the FTSE 100 fell dramatically, before rallying. Since those first few days, we have a new Prime Minister presiding over a new cabinet, and record low interest rates. Nobody knows what sort of deal the UK is likely to strike with the EU, nor when Article 50 will be triggered.
The only certainty is uncertainty. As PwC says, "There will be significant uncertainty over the coming months as the detailed political and legal issues are worked out, and business confidence may be impacted." This is likely to depress business investment and growth for at least the next couple of years.
Businesses are worried. Corporate, finance and real estate transactions have been impacted as clients batten down the hatches and wait to see how Britain's exit negotiations progress. An Institute of Directors survey revealed that nearly two-thirds (64%) of IoD members think the result is negative for their business and a quarter (24%) will put a freeze on recruitment.
For law firms, dealing with this uncertainty is far from easy. Public utterances may be about "opportunity" and "business as usual" but, behind the scenes, law firm leaders are wrestling with decisions about growth and markets, deal volumes and pipeline, and headcount and salaries.
They are looking at their businesses and considering whether they can do things differently, asking:
Does our current structure enable fee earners to maximise their time: to be as productive and profitable as possible?
Can we find efficiencies or better ways of working?
How can we motivate individuals and teams against a backdrop of salary freezes or a reduction in recruitment spend?
Should we consider outsourcing or moving services to lower cost locations?
For many, this is a continuation of the mentality developed in response to the recession – thinking differently about flexibility, efficiency, resources, cost, as well as opportunities to take market share from competitors.
Now, as then, we see firms responding to our message of outsourcing PA and administrative services to improve delivery, increase productivity and free up management time and attention to focus on responding positively to this situation. We have a strong track record of helping firms, including:
64% reduction in the cost of Intelligent Office services per fee earner
51% reduction in the cost of Intelligent Office support as a percentage of revenue
Given back more than 70,000 hours in the past year to fee earners and secretaries by handling reprographic and other 'admin' tasks for which work they were previously responsible
Completed more than 30,000 hours of filing, much of which was previously completed by fee earners – helping to improve their own productivity
Saving up to £150,000 per annum by taking control of work previously sent to an external printing firm
£76,000 per annum saved through mailroom restructure
Intelligent Office UK's CEO Rachel McCorry says, "Ensuring that the right people are undertaking the right tasks is an easy way to reduce cost. But there is more to working with Intelligent Office than that. Through the delivery of better support services we are often able to give time back to fee earners that was previously spent on administration.
"For a firm comprising 400 fee earners and with an average charge out rate of £200 per hour, converting just one hour per week per fee earner into chargeable time would generate an extra £4 million of turnover.
"We also bring our expertise and attention to bear on back office staff previously perhaps not uppermost in management's thoughts, giving them training, structure and career opportunities that just aren't available in most law firms."
Working with Intelligent Office:
Delivers 'best in class' services that help improve fee earner productivity
Introduces best practice to ensure that your firm benefits from the latest innovation in the market
Ensures a scalable and flexible structure that can adapt as your firm changes
Takes control of an often under-managed / under-invested back office to ensure that they deliver real value to your operations
Frees up your firm's management time, which can be refocused on growing the business
At Intelligent Office, we work with firms who want to improve their support services and generate cost savings. With more than 900 staff operating across 50 client sites and two onshore shared services centres, we are the leading provider of office administrative and secretarial services to the UK legal market.
Helping firms to change for the better, we improve the quality of support delivered to partners and fee earners. Our focus on training the people that are outsourced to us, and developing more efficient working practices, enables us to deliver more with the same resource or support fee earner growth, reducing the cost of service per fee earner.