Dun & Bradstreet UK industry report: Q2 2017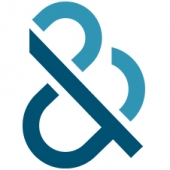 By Daniele Fraietta, Advanced Analytics, Dun & Bradstreet, 25 August 2017
Conservative-led government secures support in parliament
A month after the inconclusive snap election result that led to the Conservative Party under Prime Minster Theresa May losing its absolute majority in parliament, a so-called 'confidence and supply' deal has been agreed upon between the Conservatives and the Democratic Unionist Party (DUP) from Northern Ireland. In exchange for generous financial transfer payments from the British government to Northern Ireland (over the coming years), the DUP's ten MPs will provide the Conservatives with a parliamentary majority. Consequently, Dun & Bradstreet has upgraded the UK's political environment outlook from 'deteriorating rapidly' (to which it had fallen immediately after the election) to 'deteriorating.'
The impact of Brexit is still developing
Dun & Bradstreet has upgraded the UK's political environment outlook from 'deteriorating rapidly' (to which it had fallen immediately after the election) to 'deteriorating.'
Political risk has fallen in the UK compared to the days immediately following the election, and Theresa May's position now looks more tenable. The government, however, is facing several tough challenges over the next few months: it still seems likely that the 2017-22 parliamentary term will be cut short because of another snap election. Problematically, May's working majority in parliament is very slim, and there is no consensus in her party as to what post-Brexit UK-EU relations should look like. This is especially worrisome as Brexit talks between the EU, led by Chief Negotiator Michel Barnier, and the UK, led by Brexit Minister David Davis, started officially on 19 June, leaving just over a year until British and European parliamentary approval.
Dun & Bradstreet is maintaining its baseline forecast scenario as a result of recent political events. We still expect the UK to leave the EU in March 2019, with a transitional arrangement in place until a free-trade deal comes into effect; without a transitional deal, the UK could experience significant turmoil. However, as implementation risks are high, we recommend monitoring the situation closely and frequently.
The UK economic forecast shows increasing inflation
Meanwhile, in the economic forecast, the outlook is cloudy. Inflation reached 2.9% in May, the highest value in four years. This led to a 1.2% fall in real wages in May, causing a decrease in living standards and weakened purchasing power. With inflation significantly exceeding the Bank of England's (BoE) target rate of 2%, pressure on rate-setters is rising. Download the UK Quarterly Industry Report to better navigate the changing business landscape with first-hand recommendations from Dun & Bradstreet's Country Insight Team.