Innovation in law firms and getting traction in banks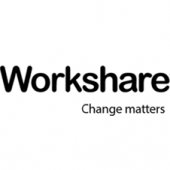 Recently, we hosted a breakfast briefing with some of the law firms using Workshare Transact to manage their deal closings and CP processes. Also attending was one of the UK's leading banks which has taken its first steps in engaging with the platform that their external lawyers have adopted.
Since the launch of Workshare Transact, the platform has gained traction with transactional teams globally. With insight gained at this latest breakfast briefing, let's find out what the appeal has been, and how momentum is gathering to ensure leading banks, whilst slower to adopt, are able to join prominent law firms in the journey towards more efficient transactions.
Next generation transaction management
The discussion between our 40 or so attendees, ranging from partners to associates to knowledge managers, revealed that many law firms in recent years have embarked on in-depth reviews of transactional processes from the perspective of process improvement; matter deconstruction; innovation; or theory of constraints, which eventually led them to Workshare Transact.
Implementing Transact has brought improvements. The traditional processes were resulting in time and cost leaks because of an over-reliance on email, updating lengthy Word-based checklists, hours spent on status updates and conference calls, which are all being worn away.
There is a chorus of assent from transactional teams using Workshare Transact on several things:
It's improving a process and creating efficiency
It has great value-added features, like built-in DeltaView comparison
It's engaging because it's simple and user-friendly
It's vastly more organized than emailing files, and more secure
With the top financial institutions generally looking to law firms to reduce transactional legal fees, especially where they relate to admin-level work, Workshare Transact provides a clear opportunity to satisfy those demands.
All-party access and engagement
Many clients of these law firms have experienced the benefits of Workshare Transact through participation in deals run on the platform. Others however, including some of the key financial institutions, can see exactly what all the fuss is about, but have not yet been able to join deals in Transact.
Our global bank attendees talked about their internal transactional issues and how they saw the possibility of solving them. They want to start engaging and collaborating on transactions with their law firms on the platform, but policy is preventing access by default. Therefore, the wider efficiency that could be gained through all-party collaboration is still out of reach.
Workshare Transact is, of course, effective when used solely between two law firms, but it is a collaborative system that all transaction parties can and should benefit from. The advantages go beyond those who update the CP schedules and organize the closings. When all parties are using the technology as a natural part of their ecosystem; when secure online checklist management becomes standard, in the same way Virtual Data Rooms (VDRs) for due diligence are now, all sides will have a better experience.
Through discussions with banks around Workshare Transact, it's clear too that the use of transaction management applications has the potential to provide significant improvements to banks' internal processes beyond the closing of the deal. Ideas being discussed focus on the prospect of linking data and files from the closed transactions through to internal bank systems to assist with monitoring post-closing obligations and preparing for future secondary trades, in addition to the simple transfer of key data into portfolio management systems. LegalTech turning into FinTech.
So, the question is – how can law firms ensure key financial institutions are able to engage with Workshare Transact?
Bank access
For some financial institutions, understandably, there are practical issues relating to access and adoption.
Banks have an ecosystem of their own that a platform like this needs to integrate with; they need reassurance around security and data privacy; they have their own regulators and compliance issues to consider. Adoption for internal transactions would also require budget, so a model that shows clear return on investment needs to be proven.
However, none of these issues are insurmountable and there seems to be no real objection to banks engaging with the platform. It's more a case of communicating with the right people, understanding where it fits within the banks' own processes and systems, and addressing the relevant security and compliance concerns.
As the breakfast briefing attendees pointed out, more than 20 years ago, the first VDRs were adopted for due diligence purposes; initially, they were met with fears around security; today, they are the standard way to begin transactions. Law firms across the world are seeing the same possibility for process improvement around deal closings with online transaction management platforms like Transact.
This is the next generation of transaction management taking hold; the next step-change in process improvement. but law firms are moving faster than their banking clients, who are also an essential part of the transaction management process.
City-wide adoption
In the same way they're now happy to use VDRs as an obvious and efficient way to run due diligence processes at the start of a deal, it's clear that law firms and their banking clients are becoming aware of the benefits of engaging with an online checklist solution to aid productivity at the end of a deal.
While law firms can make it compulsory for their transactional teams to use online transaction management platforms to drive best practice, they can't make it compulsory for their banking clients to do the same.
This is leaving a barrier to success in place for these clients and that means barriers to improvements for those clients in terms of efficiency, cost savings and transaction experience.
The law firms that are driving change through the use of Workshare Transact today can currently boast a competitive advantage, but the overriding desire appears to be more benevolent i.e. ensuring transaction management applications are adopted more widely across the major cities around the world to bring transactional work into the 21st century.