Introhive: How to turn human and relationship capital into financial capital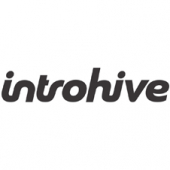 Author – Alan Mercer, Industry Director – Legal Services
Increasing profitable revenue is a key objective for any business. However, in 2018, the top 100 UK law firms reported an average growth in revenue of just 5-6% with a circa 30% profit margin.
This is a competitive sector, facing continuing change such as the need to invest in technology, an outdated corporate structure, access to capital, new law entrants including US firms, business process outsourcing (BPOs), as well as the threats posed by Brexit and increasing cyber crime.
So to thrive and survive firms need to increase fee income and improve profitability. Net profit becomes financial capital, which in turn can fund strategies to further increase fee income, market share and growth strategies.
These strategies include innovative pricing, developing new services, improving marketing reach, mergers and acquisitions, lateral hires, and more. In terms of organic growth, there are three ways firms can increase revenue:
Retention and Upsell – protecting and increasing your work levels with existing clients
Cross-sell – reducing 'white space' by selling additional services to existing clients
Market expansion – targeting and winning new clients via new business development
When the word capital is mentioned, most people immediately think of money or financial capital. This is the money which you either own or have access to for the purpose of starting or growing your business.
Financial capital is a key requirement to growing your firm. But money is just one form of capital and on its own is not enough to make your firm succeed. There are other types of capital, which make up the value of a business.
Read the full blog here.