"It's our duty to be entrepreneurs", interview with Jean-Louis Bouchard, chairman of Econocom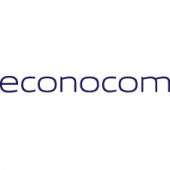 On Monday 4 April 2016, Emmanuel Macron, French Minister of the Economy and Finance, Marie-Claire Capobianco from BNP Paribas, Jean-François Lafaye from BpiFrance, Mari-Noëlle Jégo-Laveissier from Orange and other entrepreneurial figures appeared on stage at the Grand Rex in Paris for the La Tribune Young Entrepreneur awards. Jean-Louis Bouchard, chairman and founder of Econocom Group, was also there to present the "New Services" award and gave some advice to the entrepreneurs.
"Beware of success!"
"Awards are fine, but you learn more from failure than from success." This is what Jean-Louis Bouchard said to Grégory Giovannone, Chairman of startup Permigo, the Young Entrepreneur award for new services. This is valuable advice coming from one of the pioneers in digital services for businesses, now head of an international group with over 9,000 employees. In an interview in La Tribune during the awards ceremony, he lent some valuable insights into entrepreneurship.
"Being an entrepreneur is an incredible opportunity"
In a society that "provides us with so many things: security infrastructures, diplomacy, means of communication, a healthcare system, social security, educated, trained people," being an entrepreneur, Jean-Louis Bouchard believes, isn't a value, it's a duty.
To achieve this and embark on the adventure of entrepreneurship, several qualities are essential: boldness, creativity, and the agility to adapt to a world that's changing ever faster thanks to digital. And even if there are obstacles along the way to entrepreneurship, the chairman of Econocom recommends looking upon these as a lesson: "You can learn from them."
"Thinking you can set up a company without any difficulties is idealistic,"says Bouchard. However, in order to avoid the "inextricable, inefficient legal tangle that entrepreneurs get caught up in," he suggests putting in place an "expiry date" for laws so that they can be adapted to a modern, constantly-changing digital society.
At a time when more and more entrepreneurs are choosing to set up startups abroad, Jean-Louis Bouchard holds the rather unorthodox view that before hoping to conquer overseas markets, you need to be well-established in your own country first. "The old adage says that no one is a prophet in his own land. But in the business world, it's the opposite!" explains Bouchard. "Of course you can have partners, contacts and subsidiaries elsewhere. But you need to have roots, you need to be based somewhere." That doesn't mean you can't have international ambitions, although, for Bouchard, who spent ten years in the States, "Going global can be a difficult challenge in some cases."
For Jean-Louis Bouchard, entrepreneurship can also happen within a company. "You can be an entrepreneur within a particular department or role." This is one of his group's flagship values: "At Econocom, anyone can be an entrepreneur in their own small way, because they are in an environment in which they can explore new paths and put ideas into practice."
One last word? A piece of advice, the result of years of valuable experience:
"Success doesn't teach you anything: on the contrary, it can make you dizzy. You learn much more from your failures. Of course, being successful means you can recruit talent and attract investors. But when you fail, you question yourself and try again, which is really the best way to progress, and innovate."