Legal finance systems hiring market analysis: 2018 report by Balance Recruitment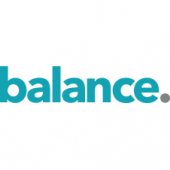 Our 'Legal Finance Systems Hiring Market Analysis' returns for 2018, providing up to date analysis on the levels of supply & demand and reviewing the common challenges of hiring within this niche field.
As the leading recruiter within the legal finance systems market, we experience the challenge of resourcing for finance systems teams on a daily basis, and have seen demand continue to outstrip supply for many consecutive years – a trend which doesn't look likely to change any time soon.
Whilst we do not set out to find a miracle solution to the problem, we believe that knowledge of the wider market is vital to managing expectations when hiring within this field and can help firms to make more informed decisions over how to approach hiring when opportunities arise within their finance systems functions.
To help collate the data, we recently surveyed finance systems managers and finance directors responsible for finance systems functions, from across the top 100 law firms and had an exceptionally high level of response, including those from outside of London - thank you to all who contributed.