Managing your recruitment agency - 10 things that will get you noticed and keep you in control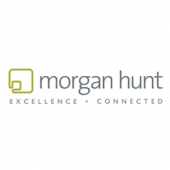 Have you heard, "we just don't have anything suitable for you right now" too many times? Well you need to turn the tables and get back in control.
At Morgan Hunt we've got over 20 years of experience in the recruitment industry, receiving 1000's of applications every day. After a straw poll of our 200 consultants we've narrowed down the top 10 things that will get you noticed with your agency, providing you with the ability to shift the power back into your corner.
1. It's all about timing
Recruitment is a fast paced industry, so timing is of the essence. On average consultants have around 1 hour to provide CVs to a client after receiving a job description so the key is to act fast – respond quickly to an agency's telephone call or email and if they ask for additional information, to fill in a form or for a re-written cover letter, make it your top priority. This will demonstrate your commitment to the role, something that is priceless when it comes to convincing consultants to put you at the top of the list.
2. A truly tailored suit – suits better
The perfect candidate is one that's looking for roles consistent with their work history, simply because they're easier to market to the employer. Ensure your CV is tailored toward the job you're applying for; take keywords from the job description and work them into your CV and cover letter - this way you're the obvious choice for the role.
3. Nothing beats the personal touch
Talk to your consultant by phone whenever possible, they receive on average around 80 emails a day so it's easy to get lost in a mailbox. Also, most consultants KPI's are based on time spent on the phone so they'll appreciate you helping them out there. The best time to catch your consultant is either before 10 or after 4.
4. Listen
Recruitment consultants have an in depth knowledge of the hiring market, usually working across multiple roles providing them with industry insight that is invaluable to your job search. After reviewing your CV they might see some potential for you in a sector you hadn't previously considered, heed their advice but keep a level head, if you've been taking part in a job search for over 3 months with no luck, going down a different track might be the right course of action.
5. Know your value and stick to it
While negotiation is essential, avoid setting your salary expectations too low. Know your worth within the industry you work in by checking salary survey results and similar roles in your sector. Don't be afraid to stick to your guns but be open to consultants advice – they know the clients budget & capabilities so can put you in the right direction.
6. Make it personal
We're not saying you need to be best friends with your recruitment consultant but back up your relationship and stay at the forefront of their mind by connecting with them via social media, especially LinkedIn. Most the time you'll find their LinkedIn profile in their email signature. This not only demonstrates your commitment but also shows them your online branding – a key tool for getting ahead.
7. Show no fear
Your job search is your own, although recruiters will have an opinion on your salary expectations and what job roles will suit your experience; if you know what you want let them know. The clearer you are about where you want to be the better they'll be able to tailor their advice towards your needs.
8. Be visible in your industry
Position yourself as an industry expert by either writing articles & blogs, commenting on discussions or becoming involved in professional online communities. Have a strong on-line presence and join social networking sites like LinkedIn to promote your business profile which can place you in the sightline of recruiters looking to source good candidates.
9. Feedback
After an interview recruiters will want to know as much about how it went as you will want to know what the company said about you. Don't be afraid to share this information, the more you share the more they'll be able to advise you, it also demonstrates your pro-activity and desire to succeed by taking the initiative and getting in touch to find out more yourself.
10. Keep in touch
After you get the job maintain your relationship with your consultant, thank them for their help and keep them updated on how it's going throughout your time there, this will be remembered when it comes to your next job hunt and having had a successful relationship with them you're sure to be favoured above other candidates.
Closing thoughts
Recruiters are easy to handle when you know how, especially when you consider you're both after the same thing – getting you a job. Take some key steps to getting on top of their candidate list by firstly, acting quickly – they haven't got time to mess around. Secondly, be clear and focused in what you want from your next career move so they can sell you effortlessly.
Ready to turn our advice into practise? Talk to one of our consultants today about your next career move by getting in touch or calling us on 020 7419 8900.
--------------------------------------------------------------------------------------------------------------------------------------
About Morgan Hunt
At Morgan Hunt, we appreciate that one size doesn't fit all. Whether you are a global company, SME, government body or institution, we tailor our recruitment to fit you, offering specialist recruitment services to a diverse range of clients in the public, not for profit and commercial sectors.
Our experienced recruitment consultants in London, Birmingham and Manchester recruit into education, hr, housing, charities, health organisations as well as finance, administration, marketing, infrastructure, energy and property and construction.