Paragon: The pitfalls of giving advice for nothing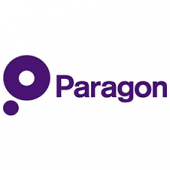 Tempted to give some "off the cuff" advice to help a friend out? The recent Court of Appeal decision in Lejonvarn v Burgess may cause you to think twice about giving something for nothing. An unpaid favour may be a professional retainer with unattended obligations.
Background
After Peter and Lynn Burgess decided that a quote in excess of £175,000 from an established landscape gardener to redesign their garden was too much, they turned to a close friend and neighbour, Basia Lejonvarn, who also happened to be an architect. Mrs Lejonvarn provided her design and project management services to Mr & Mrs Burgess free of charge and without any formal contract in place. She also found low cost builders to carry out the work.
Within months Mrs Lejonvarn and Mr & Mrs Burgess were embroiled in an acrimonious email war over escalating costs and a long list of defects. The builders were dismissed and the work was completed by the original, possibly now seen to have been 'reassuringly expensive' landscape gardener but at a far greater fee than the original quote.
Mr & Mrs Burgess sued Mrs Lejonvarn for damages of £265,000 which they said constituted the additional and otherwise unnecessary cost of completing the project but for her involvement. The claim was pursued in contract but also in tort on the basis of an alleged assumption of responsibility for the provision of professional services by virtue of Mrs Lejonvarn acting as architect and project manager.
The technology and construction court's decision
The case was first heard in January 2016 by Alexander Nissen QC. The Judge found that there was no contract in place but the claim in tort was allowed to succeed because the evidence was clear that the services had been provided "in a professional context and on a professional footing." The Judge's overall conclusion was that "Mrs Lejonvarn assumed responsibility to the Burgesses for performing professional services in respect of the Garden Project and that they specifically relied on her for that purpose." Mrs Lejonvarn appealed on the grounds that she did not owe a duty of care in the terms found or at all.
The court of appeal decision
In April 2017, the Court of Appeal unanimously rejected Mrs Lejonvarn's appeal. It found that she had voluntarily extended her services in a professional way and in circumstances in which she knew Mr & Mrs Burgess would be relying on her to perform them properly. Though she was not going to be paid initially, there was an expectation that she would be paid for later work. The Court found that notwithstanding the absence of any contract and though the services had been provided free of charge, Mrs Lejonvarn still owed Mr & Mrs Burgess a common-law duty of care because she possessed a special skill and had assumed a
responsibility for the project. Mr & Mrs Burgess had relied on Mrs Lejonvarn to "properly perform those services and it was foreseeable that economic loss would be caused to them if she did not."
In short, the Court found that though Mrs Lejonvarn did not have to provide the services, to the extent that she did, she owed a duty to exercise reasonable care and skill.
Comment
The particular facts of the case and the relationship of the parties were such that it is likely still to be distinguishable from "off the cuff" advice in an informal setting. However, risk aware professional practitioners would do well to have the case in mind when approached for any form of free advice particularly where there is a hope and possibly an expectation that this could lead to paid work further down the line.
It is all about context and there is some public policy at work here: judges do not like professionals running defences saying they were not really retained. In this instance that defence failed for a neighbourly architect; in some instances, it will also fail for well-meaning legal advisers 'helping out'.