Paragon: the A-rated team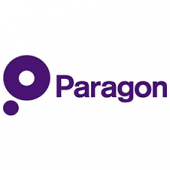 This article was originally featured as an industry column in the April 2018 issue of LPM. To read the issue in full, download LPM.
The issue of unrated insurers has long been debated in our market – and it's generally accepted that those insurers served a purpose for the profession at a time when there was limited choice for smaller law firms when purchasing their professional indemnity insurance (PII). However, while there was the attraction of extremely competitive quotes, their pricing models were often unsustainable. It's no coincidence that the majority of these insurers are now in liquidation or have disappeared completely. The main 'vetting' that seems to exist in today's market is whether an insurer is 'A' rated, but given the spread of insurers that can fit into this banding, should law firms look in greater detail at the financial stability of their insurance options?
A good case in point is CBL Insurance Europe that underwrote solicitors PII in both the UK and Ireland but has recently been placed into liquidation. Indeed, as recently as 9 June 2016, the Auckland-based parent company, which successfully listed on the New Zealand and Australian stock exchanges last year, saw its financial strength rating upgraded to A- (excellent) from B++ (good) and the issuer credit rating upgraded to A- from BBB.
But after recent an application to the high court by the Central Bank of Ireland, a provisional administrator from KPMG has been appointed. It's the view of the central bank that CBL Insurance Europe "is in breach of a number of regulatory requirements and is in a distressed financial position." The central bank stated that CBL Insurance Europe was given the opportunity to address the regulatory and financial issues but failed to do so. The decision to apply to the high court to put CBL Insurance Europe into administration was made by Ed Sibley, deputy governor (prudential regulation) of the central bank.
Policies currently remain in force, however, the central bank has suggested that policyholders contact the firm directly, or ask their brokers to arrange alternative cover. It's the view of the regulators that CBL Insurance Europe does not hold sufficient funds to meet direct claims. The insurer first fell into trouble after regulators found a NZ$100m (£52.6m) reserves hole in the business.
This situation has left many firms in a position where it's likely that they will have to find a new insurer, perhaps only after recently changing. What also becomes apparent from the scenario above is that law firms should look beyond just the rating of an insurer to obtain a more accurate picture of its stability and financial security. This will be all the more essential if we're approaching more challenging market conditions over the coming years.
What can you as a practice do? All insurers that provide the capacity behind professional indemnity Insurance will have their accounts readily available. Obtain a copy and look at the balance sheets of these companies to see how capitalised they are. In addition, look at the source of this capital to allow your practice to make an as informed decision as possible. After all, these are the companies that will be responsible for paying your claims not only now, but in the future.
Finally, ask your broker for their opinion on the quality of the insurers behind the terms they are offering. There will be a difference from insurer to insurer and this can be reflected in pricing. What's most important is that you make a decision on the placement of your insurance with as much information as possible.