Partners' financial roadmap: Understanding the funding of partners' capital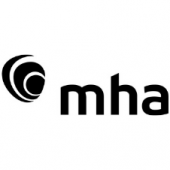 Traditional partnership or LLP
Your capital contribution is a significant investment in your professional future, which should be treated as any other investment; you need to believe in the strategy and ethos you are buying in to and expect a return on your investment. Joining a professional partnership is a large financial commitment, but the loan is fairly tax efficient, with tax relief on the interest paid at your marginal rate.
There are a variety of ways to fund the initial equity stake: by a lump sum cash payment, a personal loan, or a loan arranged by the firm. Firms may also have a centrally organised loan if they have access to preferential rates, which also ensures the firm retains some control and confidentiality over financial matters.
Key considerations
How much is required, both on initial admission to the partnership and in the future?
Where can the money to fund the required contribution be sourced?
What are the arrangements to recover the capital on retirement or other exit from the partnership?
Is interest payable to you on the capital contribution?
Risks
Historically, the capital invested is repaid when a partner exits the partnership, but obviously this is subject to risks, such as insolvency. It can also be a lengthy process to retrieve capital as partnership agreements are usually drafted to ensure firms are not plunged into crisis if a partner, or a number of partners leave unexpectedly.
It is important to note, that if you were to leave the partnership, you would no longer be eligible for the tax relief in respect of the borrowing. If the firm does not retain tax on your behalf, you may receive a tax bill whilst waiting for your invested capital to be returned. This can have significant cash-flow implications if you are not able to repay the original loan and could also affect any buy-in requirement from a lateral move to another firm.
Funding loans for partners' capital often include a clause that requires the firm to repay the loan directly to the bank, so it is important you are aware of your position.
How we can help
If required, MHA MacIntyre Hudson's commercial funding solutions service can provide you with access to a bespoke lending solution suitable for your needs, or we are able to recommend suitable bank contacts who would be delighted to discuss your needs in more detail. Please get in touch if you would like further information.