Pinnacle: Solving the problem of due diligence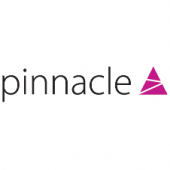 All law firm members will be familiar with some of the frustrations around KYC and AML in the new business intake process. Many Intapp users will typically email out requests to parties for standard due diligence documents such as proof of identity and address; and when received back via email will have to spend a little more time saving them into the appropriate part of the Intapp system.
You can see the downsides - it's inefficient, prone to error and more importantly, there's the inherent security and information governance risk that comes with having personal documentation hanging around in email.
Pinnacle has now developed a Cloud-based client portal for law firms using Intapp's Intake toolset geared to smoothing and securing the due diligence-cum-registration process.
Instead of sending emails, KYC/AML requests are sent to parties from the portal itself, and the parties use the portal to complete the required data fields and safely upload supporting documentation. All of this is automatically transferred into the Intapp system, ensuring that no personal data is ever stored in the Pinnacle Cloud
The portal can be fully branded with the law firm's logo and colours, for that extra professional touch. And the whole solution is dynamic, so if questions are altered within the Intapp workflow then these are automatically updated in the client portal. Plus if a stray document does come in via email rather than the portal, it can still be taken and stored in the relevant place by individuals within the firm - the workflow maintains that flexibility.
The client portal is already being stress-tested by a major European firm, who undertake hundreds of KYC checks every month.
Contact Intapp@Pinnacle-oa.com for more information or a live demo.