The price is right – new pricing rules for law firms are approved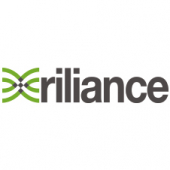 In December 2018, new rules are being introduced that are designed to ensure that there is greater transparency in the prices charged by law firms for certain legal services.
The rules will affect conveyancing, probate and a range of other services. These include immigration applications and appeals (excluding asylum); motoring offences; employment tribunals; licensing applications for business premises; and debt recovery.
Some of the other changes that will also be enforced include better and clearer information on complaints procedures. Along with the pricing information, this will need to be displayed more prominently on the websites of firms within the legal sector. In conjunction with the new rules, there will also be a new digital register of law firms, as well as a new digital 'badge' to highlight the fact that the firm is regulated.
The main movers and shakers
The new rules are the end result of a period of research and discussion, initially prompted by recommendations from the Competition and Markets Authority (CMA) in December 2016. The Authority had been looking at the level of competition in legal services in England and Wales and at the need for greater transparency within the legal sector.
As a result of its study, the CMA suggested that legal regulators such as the Solicitors Regulation Authority (SRA) should find ways of making information clearer and more transparent to clients of law firms. Without this level of detail, firms can become less competitive, it can be harder for consumers seeking help to make informed decisions, and the level of service provided to some consumers could also suffer.
Following the CMA's recommendations, the SRA has been conducting research on the issue. Its declared aim was to enable consumers to: "compare different providers and make informed choices about which provider will best meet their needs."
Meanwhile, the Council for Licensed Conveyancers (CLC) has also been busy, having carried out a couple of consultations on the issue. These have helped it to decide upon the prices and standards that should be followed by the companies it regulates, and who will be required to publish these details on their websites.
The CLC also wants its conveyancers to focus on providing high-quality services and to become more competitive. This might mean, for instance, that they agree to start appearing on comparison websites so that customers have a clearer choice when searching for a suitable conveyancer.
Dame Janet Paraskeva, Chair of CLC, commented recently: "The firms we regulate will be facing new requirements and we expect them to be open and transparent… We believe there is a real opportunity for those that focus on service quality."
The SRA's research
The study carried out by the SRA was part of its 'Looking to the future: better information, more choice' programme. Its aim was to explore whether and how better pricing information could help consumers when making decisions about which law firm to employ, and what issues might need to be resolved. This was in line with the CMA's recommendation that regulators should carry out research to see how more transparency in pricing would affect the market and consumer behaviour.
The SRA commissioned Economic Insight to carry out an independent study that was fairly exhaustive and included:
An online survey of consumers of conveyancing services (1,001 participants)
An online survey of the attitudes of regulated law firms (1,146 participants)
A randomised controlled trial to evaluate the impact on consumers of model websites offering different pricing information (4,001 participants)
The main findings of the survey included the following insights:
1. The current situation
Only 18% of the law firms surveyed publish prices on their websites, mainly (70% of these) to make life easier for their customers and (57%) to attract more clients.
Of those that don't publish prices, 53% said that this was because they base prices on individual client needs and 17% because they didn't want competitors to see this information.
In terms of guidance on publishing prices, 71% would find information on best practices helpful and 55% would value examples of how to present prices on their websites.
2. Current customer behaviour
Most consumers (66%) tend to look at two or more solicitors before deciding who to choose for conveyancing, with 71% spending over an hour on research.
Only 15% of the consumers said that they could easily access prices without any direct contact with the firm.
Price was the second most important factor (32%) when choosing a conveyancer, with a firm's reputation (43%) being the most important.
3. The impact of pricing models
There was no clear preference for a particular type of pricing model and the model didn't really affect how well consumers made their decision.
However, consumers that took more time on their research were more likely to select a better value option from fixed fees than from hourly rates.
The accessibility of pricing information, however, did make a difference – participants made better choices when the prices were on a website's home page than when they had to fill in a form to find them.
The SRA has now committed itself to carrying out further research into the other factors that influence customer choice.
Action from the results of the surveys and consultations
Following its surveys, the SRA proposed that there should be rules that ensure that prices for certain legal services are clearly published on the websites of regulated legal firms. It also suggested that there should be a description of the services covered by each price. For those firms that don't have a website, this information must still be made available to clients on request. In 2019, the SRA will also produce a digital register giving details of law firms and solicitors.
Similarly, the CLC proposed that companies covered by its regulations should provide details of prices and services on their websites to help consumers in their choices. They should also consider providing an instant online quote generator on their websites, as this can be a valuable way of attracting new clients.
Following their detailed exploration of the options available, the SRA and the CLC separately submitted proposals about pricing, service quality and transparency to the Legal Services Board (LSB). For instance, the pricing information that the regulators felt should be displayed includes, wherever feasible, the total cost or the average or range of charges. It should also cover the basis for the fees (e.g. whether they are hourly rates or fixed fees) and details of the experience and qualifications of those involved in the work. The proposals didn't stipulate any mandatory formats or models for displaying the prices, however.
All firms will also be obliged to provide clear details of their complaints procedures, up to and including complaints to the SRA and the Legal Ombudsman. The SRA's new digital badge will have to be displayed on a law firm's website to show that it is regulated by the Authority and that consumers therefore have an extra level of protection.
The proposed changes were welcomed and approved by the LSB in August 2018 and both sets of rules will now come into force in December. Neil Buckley, Chief Executive of the LSB, commenting on the SRA's new rules on pricing and transparency, said that they "should help to promote competition and contribute to improving access to justice".
In the near future, legal firms will receive practical ideas, examples of best practice and pricing templates to help them to meet the requirements of the new regulations.
Conclusion
The new rules will help consumers to understand the legal and conveyancing services available to them more easily, which in turn will help them in making more informed decisions. This isn't just about price – it's also about the quality and level of the service provided.
The new regulations form part of a drive to make clearer, more accurate and more relevant information available to customers within the legal sector – which ultimately must also be of benefit to all reputable law firms.