The roadmap to your financial future: MHA MacIntyre Hudson's partners' financial planning guide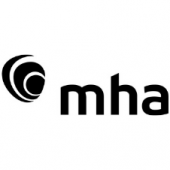 Our guide to your financial future has been developed by leading specialists at MHA MacIntyre Hudson, for partners at all stages of their life as a business owner, concerned with understanding the financial and legal obligations of partnership, whilst managing both their day-to-day finances and long term strategic financial planning.
The guide is intended to give some insight into becoming a partner and self-employment in the UK, whilst focusing on key personal and professional life stages; highlighting important considerations throughout your career, with suggestions to help ensure you make the most of your financial future.
We understand the value of sound financial planning and how it can translate into future financial success. Many of the points covered in our roadmap continue to apply throughout your whole professional life. It is worth taking the time to revisit different sections in the future to ensure your affairs continue to be managed in the most efficient and effective manner; especially if you may have overlooked any areas early in your career.
Please don't hesitate to get in touch with your local office if you would like to discuss any of the issues raised throughout the guide.
About MHA MacIntyre Hudson
As a firm of partners in practice ourselves, we have a deep understanding of the unique issues, challenges and opportunities of owning, working within and managing a successful professional practice. With more than 135 years supporting professional services firms, we provide a comprehensive range of specialist accounting, audit, compliance, tax and business advisory services to help our clients achieve a commercial edge now, whilst preparing for the future.
Our specialists have considerable experience of how partnerships operate, the market conditions they face and the individual challenges facing partners at all stages of their career. We offer clients our commercial sense and insight to help balance the needs of the practice with the personal aspirations of individuals.
The Roadmap to your Financial Future guide can be downloaded from MacIntyre Hudson's website.