Webinar: Seven best practices in expense management for professional services firms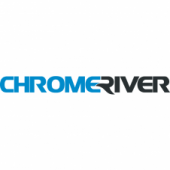 Includes case study from Latham & Watkins: Lessons learned moving from Concur to Chrome River
Professional services firms often struggle with expense management platforms because so many expenses need to be billed back to clients according to their specific contract rules. Helping employees submit expenses according to these rules can speed the billing process AND the reimbursement process. So Chrome River has put together this webinar featuring seven best practices that we've witnessed in law firms, advertising agencies, consulting organizations, and engineering firms.
Neil Ackley, Director of Global Accounting at Latham & Watkins, joins the webinar with a case study from his global firm. With 2,600 attorneys in 14 countries, Neil understands the intricacies of expense policies, as well as key practices like auditing expenses, VAT recovery, and corporate card programs. Neil shares lessons learned as he led his firm from their Concur expense platform to Chrome River, all while migrating from Elite to 3E and a new chart of accounts. He also takes questions at the end of the webinar about audit best practices and the team structure to support Chrome River across the firm.
Whether your firm is still doing expense reports on spreadsheets or on an automated platform, you'll appreciate better understanding the seven best practices and determining which you can implement in your organization. And if you're considering switching from Concur to Chrome River, listening to Latham & Watkins will help you understand timelines, rollout, and ROI.
Be sure to share this webinar recording with your colleagues to which of these best practices you can introduce to your firm. The only thing you'll have to say after viewing the webinar is 'take me to the river!'