Briefing Transformation conference 2016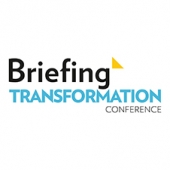 This conference will deliver focused and thought provoking topics that give delegates access to fresh and innovative ideas from high calibre speakers both inside and outside the legal market. Expect to see expert panels of leaders in business transformation and executives from law firms leading the transformation of their businesses.
Market pressures on law firms from new entrants to legal businesses with completely reformed cost bases and structures have created a need to radically transform the way law firms go to market, carry out their work, and even structure their businesses.
This unique one-day conference is specifically aimed at large UK, European and US law firms.
Speakers and panellists:
Jonathan Brenner, co-founder, Lawyers on Demand
Albert Bollard, associate partner, McKinsey & Company
Bryan Pickup, partner, King & Wood Mallesons
Andrew Try, managing director, ComXo
Jonny Voon, lead technologist, internet of things (IoT), and cyber security, Innovate UK
Barry Talbot, managing director, Informance
Jeremy Hopkins, Clerkingwell (ex-Riverview)
Tony Parish, chairman, G3 Comms
Tony Williams, principal, Jomati Consultants
Nick West, chief strategy officer, Mishcon de Reya (ex-Axiom)
Liz Pattison, associate director, programme and project management, Arup
Simon Levine, global co-CEO, DLA Piper
Dave Hale, MI manager, DAC Beachcroft
Tae Royle, head of digital legal services, Ashurst
Chris Jeffery, director, legal markets, Thomson Reuters
Libby Jackson, global head of alternative legal services, Herbert Smith Freehills
What to expect
After exhaustive research with your peers at the top of the legal business market, this year's conference will focus on engagement, and we'll be digging into that from three key perspectives:
Proven communication, delivery and engagement strategies
Project management and collaborative working
Technology and applied data analytics
"What does a real-life transformative event feel like within the firm?"
Winning hearts and minds: Proven communication, delivery and engagement strategies to help key players in the firm become active participants in the transformative journey.
"If I get paid by the hour, why do I want to become more efficient?"
Project management and collaborative working: Realistic ways you can embed process in the culture of your firm as you adapt to changing client buying behaviours and demands.
"If you can harness data analytics, then you are the most important person in the room."
Technology and applied data analytics: What are leading technology innovators inside and outside legal doing with their data, and what can you learn from them to ensure you are not leaving value on the table?
Who will benefit
Leaders involved in change management and business transformation, directors and senior managers in finance, operations, HR, facilities, telecoms and IT, law firm senior managers responsible for outsourcing and shared services, managing and senior partners, managers responsible for implementing legal project management.
Additional Information/Speakers
http://www.w3.org/1999/xhtml" xmlns:fb="http://www.facebook.com/2008/fbml"><head><title>Briefing Transformation 2016</title><meta content="text/html; charset=utf-8" http-equiv="content-type"><meta name="description" content="Create stories using social media. Turn what people post on social media into compelling stories. Collect the best photos, video, tweets and more to publish them as simple, beautiful stories that can be embedded anywhere."><meta name="keywords" content="storify, story, news, social media, create, twitter, facebook, flickr, twitpic, youtube"><meta property="og:title"><meta property="og:site_name"><meta property="og:type"><meta property="og:url"><meta property="twitter:creator"><meta name="apple-mobile-web-app-capable" content="yes"><meta name="viewport" content="width=device-width, initial-scale=1, maximum-scale=1"><meta http-equiv="X-UA-Compatible" content="IE=Edge,chrome=1"><meta name="twitter:partner" content="storify"><link rel="stylesheet" href="https://cdn.livefyre.com/libs/storifywebapp/3.2.81-production-0183b688-9f6acf8c4600a6da00054c052922aa04.css
This event is supported by: