Clio webinar: Honouring commitments in lawyer-client relationships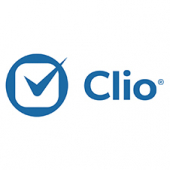 Clio, the world's leading cloud-based legal practice management solution, presents a free hour-long webinar on how lawyers can embrace clear and credible commitments to their clients.
Clients need to see the utmost commitment from their lawyers, and if they don't get the instant, diligent representation they're looking for, they won't refer your services, and there's nothing stopping them from posting negative feedback online.
The dichotomy is that clients have one lawyer, while most lawyers must juggle the demands of several clients, making it difficult for legal professionals to deliver on their commitments in a way that clients mutually respect and value.
Alli Gerkman, Director of Educating Tomorrow's Lawyers at the Institute for the Advancement of the American Legal System (who led the study) will join Joshua Lenon, Clio's own Lawyer in Residence, to explain how lawyers can embrace clearer, more trusted commitments with their clients.
In this one-hour webinar, you'll learn:
· How to communicate your dedication
· Why success does not necessarily reflect commitment to clients
· How honouring commitment helps law firms win more clients
· How to respond when clients disagree on the your notion of commitment.