Artificial intelligence will 'not completely replace' solicitors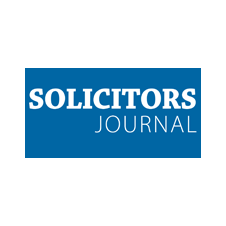 Technological developments inspire lawyers to think differently about the future, says Law Society president
The president of the Law Society has stated that artificial intelligence (AI) will not make the solicitor profession redundant, despite predictions that robot lawyers will dominate the legal services market in the decades to come.
Speaking on the second day of SJ Live 2016, Jonathan Smithers said: 'AI has become part of our lives. Its uses will become more complex and sophisticated.
'Legal self-diagnosis, facilitated by AI, is likely to be more readily available. However, it will never be a complete replacement for solicitors.'
AI has been touted as the next big disruption in legal services. Riverview Law, for example, recently unveiled 'Kim', technology comprising virtual assistants to improve the efficiency of in-house legal teams.
Smithers admitted that many law firms are rethinking their processes and business models thanks, in part, to advances in technology. This in turn is leading some legal businesses to reassess what skills, knowledge, or aptitudes are needed for new staff, particularly trainees.