Baker McKenzie becomes the first law firm to join world business council on sustainable development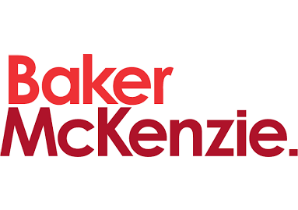 Baker McKenzie has become the first law firm to join the World Business Council on Sustainable Development (WBCSD), a global, CEO-led organization of over 200 leading businesses working to promote sustainable practices.
The WBCSD was formed to help make member companies more successful and sustainable by focusing on the maximum positive impact for shareholders, the environment and societies. Baker McKenzie has joined this voice of business for sustainability, united by a vision of a world where more than 9 billion people are all living well and within the boundaries of our planet, by 2050.
'We are delighted to join the WBCSD", said Paul Rawlinson, Baker McKenzie's Global Chair. "Our involvement with initiatives such as this, underscores our commitment as good corporate citizens. Our forward looking outlook on sustainability risks and opportunities – broadly, and as they impact specific industries –provides clients with the sophisticated guidance that they need and expect."
"We look forward to working with and learning from fellow WBCSD members, "commented Ai Ai Wong, Baker McKenzie Executive Committee member who also chairs the Firm's Global Sustainability Committee. "We know that sustainability challenges are front of mind for many business leaders - the World Economic Forum's Global Risk Report 2017 identifies both environmental and social threats as the most likely risks over a 10-year horizon." As a leading global law firm, this is an area where we can support and engage our clients in their efforts to minimize risk and promote sustainable business practices."
WBCSD CEO and President Peter Bakker said "I am delighted to welcome Baker McKenzie as the first law firm to join WBCSD. Law firms, particularly global players like Baker McKenzie, will play a critical role as we move forward to the next phase of corporate sustainability.
"In particular, I am excited about the potential for Baker McKenzie to develop the role of corporate governance in delivering sustainable development. I look forward to working closely with Baker McKenzie on these issues, and I hope to see other law firms follow their lead."