Bar fears online court will lead to a two-tier justice system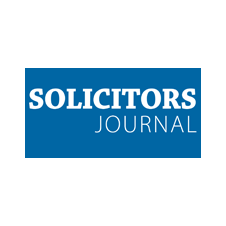 Barristers cautious over Briggs LJ's plans as litigators call for 'confidence' in reforms
Lord Justice Briggs's latest call for a new online court for civil claims has received a mixed reception from the legal profession as lawyers mull over implications of his revolutionary plans.
The judge's final report into the structure of the civil courts was published today with wide-ranging reforms put forward aimed at modernising the HM Courts and Tribunal Service.
The stand-out proposal is a new online court with its own set of user-friendly rules and which requires 'minimal assistance' from lawyers.
Under the plans, the court will only deal with straightforward money claims valued up to £25,000. However, it is envisaged that it will become the compulsory forum for resolving cases.
The idea was born in Briggs LJ's interim report of the civil court structure published in January and will now leave lawyers with the challenge of unbundling their services to provide advice under the new system at a 'fixed recoverable cost'.
When Briggs LJ first floated his reform agenda, the Bar Council argued that the removal of lawyers from certain areas of law could lead to 'a denial of justice'.