Bird & Bird secures position on list of "World's Best Outsourcing Advisors" for 2014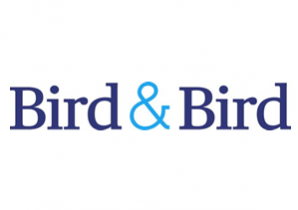 Bird & Bird is pleased to announce that its international outsourcing practice has been awarded a coveted position on the International Association of Outsourcing Professionals (IAOP®) list of the "World's Best Outsourcing Advisors" for the second year running.
World's best outsourcing advisors - 2014The IAOP® is the global, standard-setting association and advocate for outsourcing professionals and the organizations they support. The 2014 Global Outsourcing 100 and The World's Best Outsourcing Advisors recognizes the world's best outsourcing service providers and advisors. These rankings are based on applications received and evaluated by an independent judging panel organized by IAOP. The 2014 panel is led by IAOP chief advisor of thought leadership, IAOP, Jagdish Dalal, COP and president of JDalal Associates, LLC.
Bird & Bird's international outsourcing practice advises on some of the most complex and innovative outsourcing transactions undertaken anywhere in the world. Head of the practice, Mark Leach, is "delighted" that the reputation and international capability of our team has once again been recognised by IAOP's prestigious list of The World's Best Outsourcing Advisors.
"Each year the competition to be named to The Global Outsourcing 100 and The World's Best Outsourcing Advisors lists continues to reach higher levels," said Jagdish Dalal, Chief Advisor, Thought Leadership, IAOP and Chairman of the judges' panel. "Given the strong competition, getting named to these lists is a great recognition and these companies should be proud of achieving excellence in the field."