Eversheds restructuring to affect 117 jobs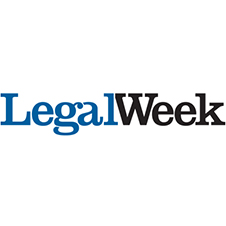 Eversheds has entered into its fourth redundancy round with the top 10 UK law firm putting 117 roles under threat.
The consultation, announced today (10 September), will affect up to 22 fee earners in its real estate practice in what the firm said was a result of the negative economic climate and long-term decline of the real estate sector.
The review will also consider a number of flexible working alternatives including sabbaticals and reduced hours.
In addition, the firm is set to cut up to 95 secretarial posts nationally, in a bid to save up to £2m a year through an outsourcing deal Eversheds signed with South African-based outsourcing company Exigent. The deal builds on an outsourcing pilot of standard document production covering routine typing from the firm's Cambridge office to South Africa with Exigent from May to July.
As a result of the consultation the firm is aiming to lower the level of in-house secretarial support from one secretary for every 3.4 fee earners to one to four. The biggest impact it likely to be on the firm's data production team based in London and Leeds.
Eversheds managing partner Lee Ranson (pictured) said: "While it is always regrettable to lose people, there is no doubt that the profession needs to adapt as a result of technological advances and the ever-increasing need to deliver value. In order to ensure that our business continues to succeed, we will continue to proactively manage our resources and look for new and improved ways of working."
He added: "The long term savings of outsourcing could be £2m a year. However the move is not just driven by efficiency of cost but also flexibility to the size of workforce that Exigent gives us."
Eversheds head of real estate Julie Stobart commented: "Flexible working arrangements may well appeal at this time when the market remains difficult. We believe it is right to discuss these options with employees as we must work together to ensure that we have the right resources today and, as importantly, we keep our high performers and are in the best shape possible for when the market does begin to recover."
Stobart added: "As far as future consultations, I am hoping that this is going to be enough now. With the backdrop of flexible working arrangements, that is what we are trying to implement at this stage."
Eversheds has conducted three redundancy consultations over the last 18 months with more than 80 lawyers losing their jobs as a result.
The first redundancy consultation, which was launched in September 2008, put 33 real estate fee earners and a number of support staff at risk, while a November review consulted on 45 fee earner positions as well as support roles. In April this year, six lawyers in real estate lost their jobs.