Herbert Smith eschews offshore to open document review operation in Belfast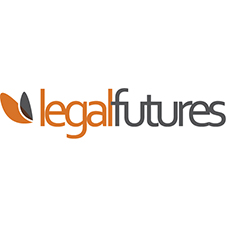 City law firm Herbert Smith has eschewed offshore outsourcing to set up a document review operation in Belfast.
The first firm to establish a UK base for this kind of work, Herbert Smith said it was seeking to take advantage of the "significantly lower case base" in Northern Ireland and the high-quality pool of legal talent there.
Graeme Johnston, a litigation partner at the firm, said a "significant body" of clients had a "strong preference" for the operation to be onshore, while the fact that it will be wholly owned and controlled by Herbert Smith was the other key factor. The firm examined a range of other offshore and onshore options, none of which offered this.
An additional attraction was the financial and practical support provided by Northern Ireland's regional economic development agency, Invest Northern Ireland.
The office will be focused principally on reviewing and analysing the large volumes of documents arising from major contentious work.
Open by the end of April 2011, the office will initially recruit and train around 20 fee-earners - a mix of solicitors and legal assistants. Mr Johnston said the particular benefit of owning the operation, rather than sub-contracting the work, was the assurance of quality of service and that it would be "completely joined up" with Herbert Smith's international network. Clients will be given the option of using the operation in Belfast.
The office will be led on the ground by Libby Jackson, a solicitor currently in a practice management role in the London office. Overall management responsibility will rest with Sonya Leydecker, head of the global disputes practice, while Jenny Stainsby, a London partner who comes from Northern Ireland, will also be closely involved in overseeing the initial development of the office.
Ms Leydecker said: "I am very excited by this innovation. It will enable us to offer clients a very attractive combination of quality, efficiency and value for money. Clients are increasingly looking to their lawyers for more imaginative approaches to the management of disputes. In particular, complex projects such as disclosure are important but can increasingly be systematised and managed in new ways. The Belfast office will make a new range of resourcing options available to clients."
Herbert Smith senior partner Jonathan Scott added: "Our move is strongly aligned with clients' interests and clearly sets us apart from the paths other firms have taken. This gives us a first mover advantage and we are confident we can take full advantage of it. We are very grateful to Invest Northern Ireland for the financial and practical assistance provided."