HighQ named among UK's top 100 SMEs in Heathrow SME Export Track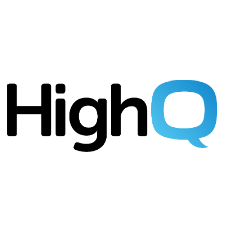 HighQ is proud to be placed at number 32 in the prestigious Sunday Times Heathrow SME Export Track 100 2016.
The annual league table ranks Britain's 100 small and medium-sized (SME) companies with the fastest-growing international sales over the last two years.
HighQ was founded in 2001 and HighQ Collaborate is used by many international organisations in the legal, banking and corporate sectors, including 40% of the global top 100 law firms and some of the largest global financial institutions.
HighQ has secured its position in the list by achieving international sales growth of 87.48%pa over the last two years.
Ajay Patel, HighQ's co-founder and CEO says: "Entering the SME Export Track in the top third of the league table is a huge achievement for us at HighQ. This award is testament to the hard work our team has put in to achieve this stunning growth. Our recent $50m investment should push us even further up the list next year as we accelerate our growth even more."