Intelligent Office ignites fundraising for The Prince's Trust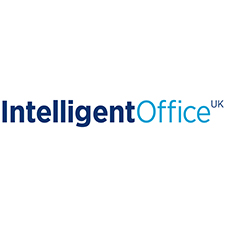 Intelligent Office UK, the leading provider of PA and administrative support to UK law firms, is proud to support The Prince's Trust. The outsourcing company is the lead sponsor of this year's Ignite Ball, an event inspired by Intelligent Office's founder and Chair of The Prince's Trust in Scotland, Margaret (Mags) McPherson.
Celebrating The Prince's Trust's 40th anniversary, the Ignite Ball will be held on Thursday, 3rdNovember at London's exclusive Hurlingham Club. More than 500 guests are expected to attend, raising money for The Prince's Trust. Intelligent Office volunteers will run a number of additional fundraising events, including a silent auction, over the course of the evening.
Mags says, "From giving someone their first opportunity in employment to running marathons for charity, making a positive difference is important to Intelligent Office and to our staff. Supporting The Prince's Trust is just one way we can give something back and provide a much-needed contribution to this fantastic charity.
"Times can be tough for young people today. Many are facing situations such as homelessness or have mental health problems, affecting their confidence and hope for the future. The Prince's Trust has had a huge amount of success in working with young people and we are all proud to give our support to its vital work."
Founded by HRH The Prince of Wales in 1976, The Prince's Trust believes every young person should have the chance to succeed. Its programmes give disadvantaged young people the practical and financial support they need to change their lives and get into work, education or training.
The Prince's Trust has helped 825,000 young people since 1976 and supports over 100 more each day. It relies on the support of more than 6,000 volunteers, including Mags, who chairs The Prince's Trust's Scotland Council.