It is lift off for one lucky attendee from Monday night's London networking event

On Monday night we hosted our first London networking event of 2015 at The Anthologist bar in the city, where it was transformed into an evening full of legal chit chat and discussions.
Over 330 guests from the world of legal business services attended from 92 different law firms, sponsored by Konica Minolta, Balance recruitment and DW reporting the event went around the world in one night…
Guests received their very own suitcase on arrival, eating food from around the globe, and luggage tags in hand, in conjunction with Konica Minolta we had an extra special prize draw to give away in the form of a hot air balloon flight for two people with champers to a destination of the winners choice! We are really pleased to announce that the winner is Mark McCullough from Watson Farley & Williams. Congratulations Mark, we really hope you enjoy!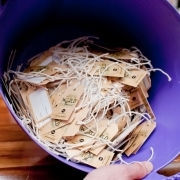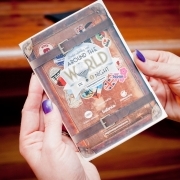 We were lucky enough to welcome over 100 newbies alongside 150 Loyal LSN'ers from all corners of law firms including, finance, technology, marketing and BD, practice management, knowledge management and risk and compliance. Alongside 82 networkpartners there was lots of knowledge and experience swapping from all involved.
Thank you to everyone who attended on the evening and enjoy your flight Mark!
SAVE THE DATE: Join us on Monday 13 July 2015 for our next London networking event.
Were you there?
Then head over to the photo gallery to see if you can spot yourself in the images from the night!
Let us know what you thought about the event in the comments below or why not send us a tweet at @lsn_team.