Law firms show record growth as mid-tier practices shine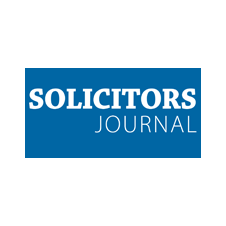 UK must secure position as leading global centre for legal services post-Brexit negotiations
UK legal services firms have recorded growth for the fifth successive year with mid-tier and niche practices showing greater revenue growth than their top-25 counterparts, the TheCityUK's latest report has found.
The report showed record growth, with gross fees of UK-based legal services firms had risen 1.3 per cent to £30.9bn in 2014/15, while net exports of UK legal services had climbed 11 per cent in 2014 to £3.6bn. The sector's contribution to the UK economy also increased to £25.7bn in 2015 (1.6 per cent of GDP).
Mid-tier and niche practices recorded increased revenue for the third year running with firms ranking 25-50 by revenue seeing a 6 per cent increase, while those in the top 25 saw a 2 per cent decline.
The report comes at a time of some uncertainty for the legal sector, with fears that other jurisdictions, such as New York and Singapore, will look to usurp the UK's position as jurisdiction of choice for dispute resolution.