The Law Society is holding a series of events to mark National Pro Bono Week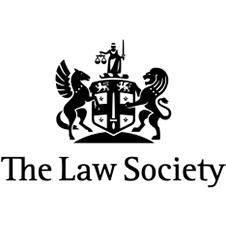 A nationwide campaign signalling the eleventh annual National Pro Bono Week was launched on Monday 5 November.
National Pro Bono Week celebrates the range and impact of free legal services (pro bono) provided by lawyers, often in collaboration with other professionals who also offer their services free of charge. The week-long campaign of events and communications from 5 to 10 November, draws attention to the increasing scale and positive impact of pro bono work, and highlights further opportunities to become involved. The week is sponsored by the Law Society, the Bar Council and the Chartered Institute of Legal Executives.
Solicitors, barristers, chartered legal executives, law students, and non-legal professionals, regularly give up their time to offer free expert advice and assistance to meet the ever-growing need, in a variety of law centres and clinics across England and Wales.
The Law Society, which represents solicitors in England and Wales, the Bar Council, which represents barristers in England and Wales, and the Chartered Institute of Legal Executives (CILEx), which represents chartered legal executives in England and Wales, will this week mark the successes of the pro bono community with a series of events.
Highlights will include the official launch at the Law Society on the evening of Monday 5 November, followed by an interactive debate exploring the role of pro bono services to assist self-representing litigants entitled: 'Is something better than nothing?', which takes place after the launch reception. In addition, a reception for MPs, hosted by the Law Officers will take place on Tuesday 6 November; the LawWorks Student Conference will be hosted in Manchester on Saturday 10 November, while Sheffield will offer a legal pop-up shop, and the Cumbria Law Clinic will be launched.
The week will also see the publication of a refreshed 'Guide to Pro Bono', which looks to assist MPs and advice agencies in how they can best access pro bono services for their constituents and clients, as well as the second 'Pro Bono Yearbook of England and Wales', which celebrates the progress in this important area.
The wide range of events and the publication of both documents illustrates that in a difficult economic climate, the commitment to pro bono across the legal profession remains strong.
An online calendar of events taking place during the week can be found at www.probonouk.net
Lucy Scott-Moncrieff, President of the Law Society, said:
'Pro bono is good for solicitors and enables them to show that they are genuinely committed to access to justice. It can build skills, experience, confidence and self-esteem. It brings lawyers into contact with many clients that they wouldn't otherwise meet and enables them to use their unique professional skills to make a high value contribution to helping others.'
Michael Todd QC, Chairman of the Bar, said:
'Pro bono week is a timely recognition of the huge amount of work which practitioners across the legal profession provide, free of charge, to those most in need. As we inch ever closer to the implementation of the Legal Aid, Sentencing and Punishment of Offenders Act, the number of vulnerable individuals requiring legal advice, but to whom legal aid is not available, will only increase. That is why it is more important than ever for us collectively to support, celebrate and encourage a continued commitment to this vital element of our professional lives.'
Nick Hanning, President of CILEx, added:
'Pro bono is a fundamental part of being a lawyer and with the dismantling of the Legal Aid system, the need for lawyers to offer pro bono work and enable access to justice for all is more important than ever. It is a challenge legal professionals everywhere can rise to meet and the benefits are not one sided. By assisting those in need lawyers, at every stage of their career, gain valuable experience which helps them develop and enhance the skills needed to go on and help even more people. CILEx recognises the importance of learning through experience and pro bono work is a fantastic way of helping those with a genuine need and increasing legal skills at the same time.'