Legal software company Aderant partners with Cristo Rey community education program for low income students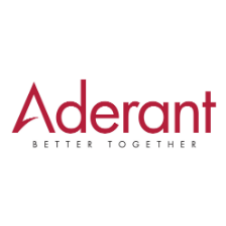 Chris Giglio, Chief Executive Officer of Aderant, the world's largest independent legal software company, announced today that Aderant has joined other leading Atlanta companies as a corporate job sponsor for Cristo Rey Atlanta Jesuit High School. As a corporate job sponsor, Aderant will provide a team of four high school students a structured work experience at Aderant's corporate headquarters in Atlanta.
Because the program is exclusively for students from lower-income families, Aderant's partnership with Cristo Rey will be working to give "at-risk" Atlanta youth their best chance to overcome the financial and social barriers that limit their educational and professional opportunities. As a part of the school's innovative Corporate Work Study Program, students carry a full load of classes and work five full days a month in a corporate work setting. Students' earnings cover the majority of tuition for their rigorous college-prep education at Cristo Rey Atlanta.
On Friday, Giglio and other representatives from Aderant gathered alongside corporate executives from The Coca-Cola Company, General Electric, Cox Automotive, Delta Airlines, The Home Depot, UPS Capital and many other top Atlanta businesses to "draft" a team of four students to work an entry-level job at Aderant in the upcoming school year. As a part of the Aderant Team, students will receive entry-level job skills in the areas of marketing, finance and sales, as well as be exposed to an office culture, expectations of corporate professionalism and dress for business.
"We are very excited to be partnering with Cristo Rey Atlanta," commented Giglio. "Their unique program provides invaluable experience and opportunity for these young people, and Aderant is honored to be able to participate in making a positive impact on their futures. As our 'Better Together' philosophy expresses, giving back to our local community is highly valued by Aderant. This partnership with Cristo Rey Atlanta is an opportunity for us to not only do business 'Better Together', but to reach out and develop the future of our local community as well."
"Last year was an exciting first year for us, our students and our 41 corporate partners," said Bill Garrett, President Cristo Rey Atlanta Jesuit High School. "The companies were impressed with the caliber of commitment and dedication our students showed, and our students received valuable life lessons that simply cannot be replicated in the classroom. We are thrilled to have a total of 72 Corporate Work Study Job Partners in our second year."
"It is exciting to see how Aderant and our clients are making an impact on the communities in which we live," continued Giglio. "We are proud to join with several Aderant client firms who are also participating in the program, including Alston & Bird, Ogletree Deakins, Nelson Mullins Riley & Scarborough, among others. In the past 12 months, teams from our various offices across the globe have participated in more than 10 dedicated Corporate Days of Service, and we have several diversity and sustainability initiatives underway. We hope that having these students see how Aderant operates will show them a different side of corporate life and inspire them to continue to give back to their communities as they grow into thriving professionals."