Thrings staff limber up for this year's Bath half marathon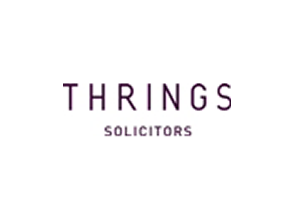 Nine athletic Thrings staff members are putting finishing touches to their individual training programmes ahead of this year's Bath Half Marathon which gets under way this weekend.
The team will join an estimated 15,000 athletes in Great Pulteney Street in the centre of the city from 11am on Sunday as they prepare to tackle the gruelling two-lap, 13.1-mile course.
The nimble nine are:
Amy Bourne
Danae Carrick
Kim Chamberlain
Natasha Feher
David Harper
Elizabeth Hausey
Catherine Michel
Samantha Newton
Michael Tatters
In addition to being one of the leading and longest-running city centre road races in Britain, the 'Bath Half' typically raises in excess of £1million for charity, making it one of the most successful fundraising events in the South West.
The Thrings team is on course to raise more than £1,500 for local charities, among them Headway Bath and District, Cancer Research and Dorothy House Hospice Care. The latter was also nominated by Thrings staff in Bath as one of its office charities for 2013/14.
Samantha, who is taking part in her second Bath Half, says: "I've chosen to run on behalf of Dorothy House Hospice Care, which provides free specialist nursing care at home for people with life-threatening illnesses. They support both cancer sufferers and their families during an extremely challenging time, and I have huge admiration for the work they do."
Meanwhile, Kim, Catherine and Natasha will be running for Headway Bath and District, the local branch of the UK-wide charity which promotes understanding on all aspects of head injuries and provides information, support and services to people with brain injuries, their families and carers.
An experienced runner, Kim has participated in many marathons, half marathons and 10km races over the past 20 years. And while she acknowledges each race is different, Kim is unequivocal about which one is her favourite.
Kim says: "I've run the Bath Half on four previous occasions, and it's the race I enjoy most. Every single runner receives enthusiastic support from the huge numbers of spectators and local residents that line the streets of Bath on race day."
Thrings' Charity Committee has also agreed to lend its support to the fundraising efforts of members of staff through its match fund initiative.