Totum Expands Senior Interim Capability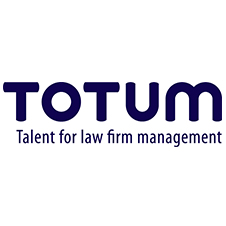 As the legal sector goes through unprecedented change, modern day, successful law firms put as much emphasis on their senior-level business professionals as they do their lawyers. Law firm requirements are continually changing and the benefits of interim management solutions are becoming increasingly apparent throughout the legal sector, with firms recognising the added-value of interim placements.
Totum is delighted to announce the recent arrival of Helen O'Hagan, who specialises in the recruitment of senior-level interim law firm management professionals covering marketing, business development, HR, risk, knowledge management, IT and other general management roles. Working with the highest calibre of senior candidates, Helen is dedicated to delivering flexible solutions to law firms - offering an exclusive service to our clients helping them to manage change.
Prior to joining Totum Helen spent 13 years heading up the BD functions within global corporate, litigation and European law practice groups at Freshfields and Reed Smith in London and Brussels and prestigious leading Spanish firm, Uría Menéndez in Madrid.
By joining Totum, Helen not only brings sector-based expertise but also an extensive contact base to add to Totum's continuously growing talent pool of candidates, helping to deliver quality to our clients.
If you would like advice on the interim market in law firms, help in building an interim role profile within your team, or if you would like to discuss typical interim rates then please get in touch with Helen. Or, if you are an interim professional with solid, high-level law firm experience and would like to connect, please get in touch.
E: helen.ohagan@totumpartners.com
T: 0207 332 6324