Wilson Legal Solutions pursues areas of growth with promotions of Greg Murphy and Shishir Shetty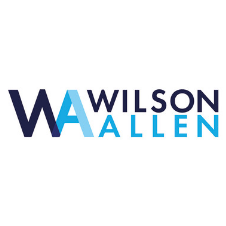 Wilson Legal Solutions, a best-in-class provider of business of law and technology services and solutions to global law firms, is pleased to announce the promotions of two members of the company's leadership team. Effective February 1, 2016, Greg Murphy has been promoted from senior director to vice president of products and Shishir Shetty has been promoted from senior director to vice president of technology services.
"The law firms we serve are increasingly focused on the business of law and are looking for ways to enhance performance while maintaining profitability," says Bruce Wilson, managing director and CEO of Wilson Legal Solutions. "With Greg and Shishir assuming these roles in two key lines of business – analytics products and technology services – we are strengthening our ability to meet our clients' needs and help them succeed. As an outcome, we believe our clients' success will augment our own. These lines of business represent major growth opportunities for our company that we believe will expand under Greg's and Shishir's leadership."
Greg Murphy
Vice President of Products
Greg Murphy joined Wilson Legal Solutions in December 2009 with an initial focus on custom business intelligence solutions. During his tenure he has demonstrated a clear understanding of the business needs of the legal community. Over the past two years, he has applied that insight to lead the development of the company's Wilson Analytics Professional Suite, a software solution that enables in-memory queries, analysis, and visualization of Elite Enterprise and 3E data to support operational decisions. Murphy is based in Wilson Legal Solutions' headquarters in Newtown Square, Pa.
Prior to joining Wilson Legal Solutions, Murphy acted as custom solutions manager with Thomson Reuters Elite and managed its R&D team for business intelligence. He was previously a consultant with Wilson Technology, which was acquired by Elite in 2005. He holds a BS degree in Business Administration with a concentration in MIS and international business from Drexel University.
Shishir Shetty
Vice President of Technology Services
Shishir Shetty joined Wilson Legal Solutions in January 2012 as senior director of 3E client services. He has built a team of very capable and sought-after consultants in the areas of Elite Enterprise and 3E customizations, integrations, upgrades, and conversions. He has also been instrumental in establishing the company's partnership with Intapp and achieving certification as a services partner on the entire Intapp product portfolio. Shetty is based in Wilson Legal Solutions' office in Orlando, Fl.
Prior to joining Wilson Legal Solutions, Shetty was manager of technical services at Elite with responsibility for implementations and training on Elite software, particularly 3E. Previously, he worked as software architect at Broadband Maritime Inc, a New York-based technology start up providing satellite IP / VoIP services to ships at sea. He holds a Master of Science degree in information systems from Drexel University and a certificate in finance and accounting from the Wharton School of the University of Pennsylvania. His expertise is in database management and agile software development lifecycle (SDLC), especially in the business of law space.