Wilson Legal Solutions ranks number 24 on the 50 on Fire in Philly list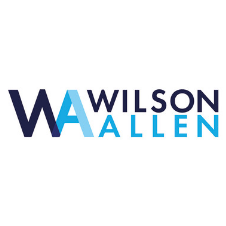 Wilson Legal Solutions, a leading global provider of consulting services and analytics software to law firms and professional services organisations, has been awarded the number 24 spot on the Philadelphia Business Journal's 50 on Fire in Philly, a new initiative in 2016 to identify the fastest-growing companies in Greater Philadelphia. The company's ranking was announced on Thursday, September 22, 2016 at an event at the SugarHouse Casino in Philadelphia.
"It's very rewarding to be recognised for the accelerated pace of our growth – on a national scale earlier this year with the Inc 5000 and now regionally with the 50 on Fire," says Bruce Wilson, managing director and CEO of Wilson Legal Solutions. "Our employees and contractors have been running full steam ahead since our founding in 2009. We are very thankful for their dedication and to our clients for trusting us as their technology partner. It is through these positive relationships that we succeed."
To qualify for the 50 on Fire, nominated companies had to have generated more than $750,000 in revenue in 2013 and more than $2 million in revenue in 2015, have to be headquartered in Greater Philadelphia, and have no parent company. The final list ranking came from averaging the percent change in revenue from 2013 to 2014 and the percent change from 2014 to 2015.