Withers targets major expansion in Asia and new US presence in five-year strategy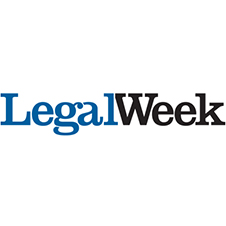 Top 30 UK firm highlights corporate and litigation as key practices for growth in new strategy plan
Withers has laid out a new five-year strategy, including ambitious targets for growth in Asia and plans to launch new offices on the west coast of the US.
The top 30 UK law firm outlined the new strategy at its global partner conference in London last month, with the plans including a target to grow its Asia footprint to the same size as its US presence.
Withers, which currently has around eight partners in Asia and 30 in the US, is also eyeing up potential office launches in San Francisco and Los Angeles, while the main practice areas identified for growth are corporate and litigation.
Managing partner Margaret Robertson (pictured) said: "The strategy focus for Withers over the next five years will be centred on growth in the US and Asia, where we still see a lot of potential to take advantage of the rapidly evolving markets in the private client sector, particularly on the wealth planning side."
The private client leader currently has 10 offices around the world, including a new base in Singapore, which is set to open for business next month. The office will add to the firm's existing Asia presence in Hong Kong, which was launched in 2008.
The firm, which also opened in Zurich in April 2011, last year posted a 9% increase in turnover to take it over the £100m mark for the first time, while profits per equity partner fell 10% to £323,000, which was attributed to the firm's "largescale investment in international expansion".
Robertson added: "We have had a tremendous amount of growth over the last five years and are very happy with our current position, so it is now about cementing that growth and continuing with the same momentum across the international network we have now built."
The partner conference also saw Withers kick off a remuneration review with the aim of creating a better balance between performance and length of service at the firm.
The firm runs a modified lockstep from 10 to 24 points, with partners currently expected to move up or down by a maximum of two to three points every year. The firm also has a fixed-share partner rank that associates are initially promoted into before being made up to the equity based on performance.
The news comes as Withers gears up for management elections later this year, with current chairman Anthony Indaimo's term at the helm of the firm set to come to an end in June 2013.
Indaimo will stand down next summer having completed the maximum two terms as chair permitted by the firm. No candidates have yet put themselves forward to take up the role, but soundings are expected to take place around August.
By Suzi Ring