Adapt the data lifecycle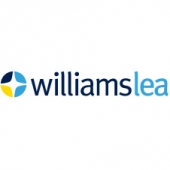 This resource was also featured as a Briefing Industry Interview in the December 2014 issue of Briefing magazine. To read the issue in full, download Briefing magazine.
----------
The pace of technological change combined with the scars of the financial crisis has led many industries to consider how they need to change their business models and processes for the better. For most law firms, however − long fiercely traditional, heavily regulated and now facing the prospect of fresh and unfamiliar competition – the challenge is here and now.
"Client GCs and procurement teams are feeling the pressure within their own organisations, and that is driving a different dialogue, says Paul Cooke, director of legal and professional services at Williams Lea. "The big challenge for law firms is meeting the demand for more demonstrable value and higher service levels, across multiple offices or jurisdictions, while also maintaining profitability."
A growing number of firms are turning the challenge to their advantage, he explains – realigning their resourcing to reengineered processes. This both delivers on the internal corporate drive to improve fee earner chargeability and demonstrates a keen attention to the value equation that will play well with clients.
Information flows
A key aspect of process reengineering is recognition, and possible adaptation, of the data lifecycle, says Cooke. Firms need to evolve how information is captured, transferred over the course of a matter, and then potentially repurposed for further uses – whilst also thinking about the longer term cost of retaining data for regulatory purposes.
"Creating a framework to capture data digitally at the start of a matter enables that data to be used more frequently and in a greater variety of ways," he explains.
"Data is transformed from something you hold in a cabinet, or are obliged to store in a warehouse, into a critical asset and component of business strategy."
With the increased demand for agile working, whether that's at home, or on the move, that data should also be readily accessible, in a format that is easy for immediate reference. "Lawyers will want to be able to review, amend and approve matters at different stages and on different media," Cooke says.
But recognising the importance of their digital document strategy, firms are at a different stage of maturity when it comes to rationalising resourcing decisions.
"There's value in optimising your management resource and really concentrating on the core product – and that can be easier without the distraction of some non-core capabilities."
"Outsourcing some back-office functions, for example, will enable a firm to drive efficiencies and outsource financial risk, not just process," Cooke explains.
Firms are now exploring a growing range of options in this regard. They range from more traditional onsite managed services to shared service models, both onshore and offshore.
"Human interaction is always onsite, but the most suitable location to perform the activity is dictated by work type, skills base and cost," says Cooke.
Williams Lea, for example, provides services internationally to professional and financial services firms, as well as law firms in the UK, via a shared services principle, including an increasing demand for offshore capability, on everything from administrative support and wider document management review to sales development support and brand building. In the case of the former, a firm's own secretaries will be able to use time previously spent on more mundane tasks on activities and communications to create added value to the lawyer.
Plus the option of a pay-as-you-go model that many clients may themselves embrace in other aspects of their business will both mitigate financial risk and demonstrate ability to deliver client value at the right price.
Cooke says the market is seeing more demanding requests from clients within tender documents, and as part of the selection criteria, to demonstrate alternative pricing arrangements.
"Clients now expect to see firms offering tangible examples of how they can be more innovative around both price and process.