Braving a new world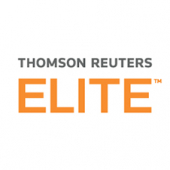 This resource was also featured as a Briefing Industry Interview in the June 2015 issue of Briefing magazine. To read the issue in full, download Briefing magazine.
------------
Today's legal services market is consolidating in more ways than one.
First, there's the continued appetite for mergers as a route to growth as competition from a growing range of alternative providers sharpens its edge. The number of top 100 law firm mergers was down from 28 in 2013 to 18 in 2014, but 86% of the audience at Briefing's Operational Leaders in Legal 2014 conference (in November last year) said the "merger surge of 2009-2013" was by no means over.
But there are also consolidating forces at work between firms and their clients, as interests grow ever more entwined. General counsel have been handed more strategic responsibility since the recession, and their firms are now expected to prove an innate extension of internal risk management processes. It's about finding new ways to add value to the relationship − all the way. Some firms are even sharing their clients' risk, taking reward based on clear results and contingent fees rather than the billable hour of old.
It's a trend that every big market player needs to tackle, and it's one that Thomson Reuters has decided to take on. In September last year it brought the Elite (3E, eBillingHub, MatterSphere, Business Development Premier) and Serengeti (Serengeti Tracker) core brands together under the new name of Thomson Reuters Legal Enterprise Solutions. And Eric Ruud, previously managing director of the Onesource indirect and property tax businesses in the TR tax and accounting business unit, was brought in to lead the new combination.
Climate control
"One part of Legal Enterprise Solutions has always been primarily focused on the financials − and other front and back-office aspects − of law firms, while the other's targeted more clearly at the corporate GC," says Ruud. "But we've recently started to feel more synergies and transparency between what both sides are doing and need.
"Law firms need to get more competitive about business development for clients in the changing landscape, and the corporate GC wants more transparency in terms of how her firms are billing and utilising their resources.
"At the same time, we've witnessed the two businesses growing very fast, with lots of common assets and skillsets. So there's an efficiency gain for us in sharing resources.
"There's also the fact that many of the clients of Elite and Serengeti are the same businesses. "We have close to 900 Serengeti Tracker customers, and lots of them are the firms using Elite products."
But although Ruud comes to legal from accounting, he has more than 25 years' experience with enterprise software. In his new role, he sees a clear opportunity in trying to make a difference to legal's typical modus operandi for investing in IT, based on his experience listening to accounting firms and others.
"It's still usually much easier to roll out global applications in large corporations," he says. "Somebody says what will be happening, and they just do it. It seems to be much tougher to do that within the law firm management structure.
"The accounting firms struggled with it themselves years ago, but have made the transition, and law firms now seem to be in the early days of looking to technology to help them in a similar way.
"It begins with resources, which firms usually have too few of, given the size of their organisations. But another issue is whether types of applications are given enough attention within the wider picture. Firms usually ensure Microsoft's all tidied up, for example, but back-office applications such as those for business development can be more complicated, particularly as so many firms have grown through acquisition.
"Merging firms often adds a serious complexity. Half your people might be on one platform, another third are on another, and so on," he adds. Integration is therefore essential, but the processes and timescales for it are often measured in lifetimes (or seem so, to IT leaders).
"In a corporation, you're much more likely to find someone call 'time out' to retrench and consolidate properly after every so many years," says Ruud. In legal, however, it's not as simple.
Customers' rights
It's admirably ambitious, Ruud's hope to recalibrate the legal industry. But it'll be a long game. He's trying to spend his initial time in a new market, and therefore he's constantly on the move and listening to the drumbeat of change in legal.
"After getting to know our own team structure really well – there're a lot of people spread out around the world – I've been spending lots of time with customers and going to trade events," he laughs. "It has been a good learning curve."
He has also been at the helm of ventures into the culture of the Thomson Reuters legal business, specifically, activities focused on creating an even better customer experience under the new structure. "We've been journey-mapping our processes to better understand our strengths and weaknesses as a partner to law firms," he says. This has surfaced a lot of things to do and change, he explains, a key one being to replace an existing support organisation with a new customer advocacy group designed to take a more holistic view of servicing clients through their maturity cycle.
"Problems appear in one area, but often run through or impact other departments – and journey-mapping can pick out all customer touchpoints."
He pursued a similar process in his previous TR role, which, he says, saw very good results in customer satisfaction surveys and renewal rates. Thus far, the change is proving a model that's eminently transferable to legal.
The end-to-end game
"But there's no faking it," he warns. "We have to match the change with ongoing investment. This year we'll be investing more than ever into strengthening our products."
These products will aim to support law firms in another trend that has been seen more in the corporate world up to now, he says: a desire for the end-to-end solution that tracks work fully down a business pipeline.
"A back-end financial system that only does certain tasks just isn't enough for where firms want to be in future. They need something that develops the business, wins it, and then manages it through to delivery, with all that entails. I think legal businesses have some of the same challenges we do as a business: keeping clients happy, but also staying on top of what that really means in managing work.
"Collaborating on projects from the likes of London, New York and Tokyo also demands the flexibility of systems that easily work together."
At the time of writing, Thomson Reuters was preparing for its annual North American Vantage conference, a key theme of which will be how the appetite for managing work end-to-end has meant delivering much more integration of TR's products.
The company recently brought 3E, MatterSphere (for consistent client and matter management) and its new Business Development Premier relationship management product together into a single ecosystem. The workflow, tasks and information can now be shared across all three.
"This opens up even more opportunities to exploit connections between sets of information," says Ruud. "Firms aren't just increasingly collaborating with their clients and across borders. They also need to collaborate across departments internally to better analyse and understand how business develops over time."
Firms can, for example, assess the best ways of pursuing future business based on analysing trends in workin-progress alongside current marketing activity. "Cross-selling is also desirable, but often difficult to accomplish. By joining the financial and business development systems as closely as we have, you can unlock information and see the opportunities much more clearly."
All of this becomes that much more pressing as the accountants that Ruud used to serve move in on legal's territory. The Big Four's stated intentions to seize certain areas of the market aren't threats to be taken lightly, he says. If those businesses have a better infrastructure in place for supporting global clients they will present a greater risk.
"It's definitely something to be keeping an eye on," he understatedly suggests.
"They've had partnerships and relationships with clients in place for decades, and if there's an international merger, it's a certainty one of them will be there. There'll be major law firms involved too of course, but we've yet to see how the accountants' plans for legal will pan out."
Thomson Reuters Elite is deeply embedded in both these professional services, so it ought to be in a great position to partner effectively with either, says Ruud.
But while the Thomson Reuters Legal Enterprise Solutions journey is moving toward making life easier for its law firm clients, this doesn't ease the pressure on them to invest time and thought in how they stay ahead of the changes reshaping the market – and shift their own relationships up a gear.