Briefing on: Managing risk in 2014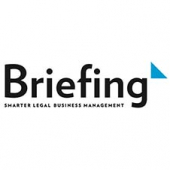 Turning risk into business
We examine the ample challenges and opportunities to firms as they hone a more commercial slant to their risk and compliance management.
In ways never seen in legal (until now), firms are polarising in their approach to taking on risk, both commercial and operational. That spectrum is widening – many are integrating risk responsibilities firm-wide and looking to new markets to grow business in a competitive market. Where does yours stand?
What's in this month's issue?
Interview: Rupert White talks to Chris Vigrass, director of risk management at Ashurst, about focusing on commercial risk, automating work for compliance, mergers and managing risk internationally.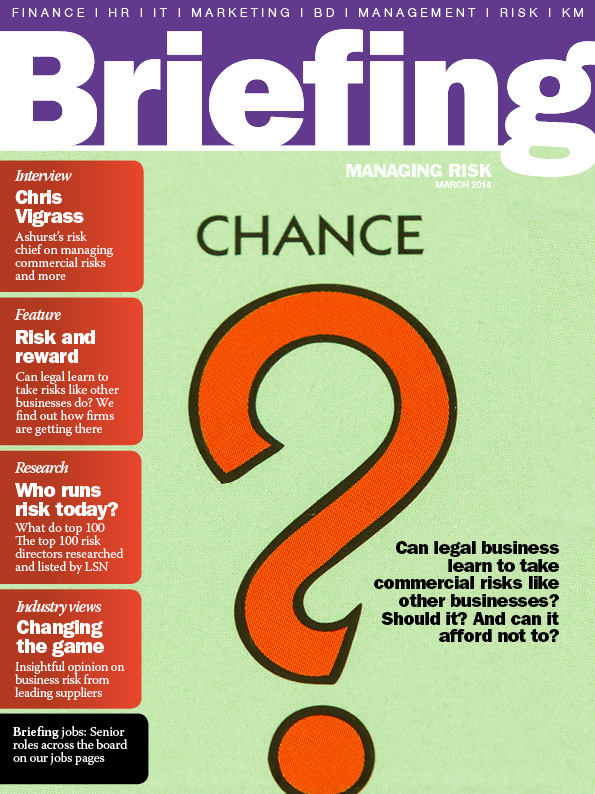 Feature: Declan Tan asks whether legal business can take more risk to make more revenue and win business in a competitive market – and how can it take risks while remaining true to the practice of law? With views from risk and operations leaders at A&O, BLP, DWF and Hogan Lovells.
Research: LSN's risk research turns its eye to risk directors, and finds a role that's healthily diverse and a credible career path – but one that is still foggy on its status and placement in the hierarchy.
Insight: Briefing speaks to industry honchos and gets their views on business, commercial and compliance risk management – ranging from how dangerous email is (in so many ways, it turns out) to creating joined-up, automated risk set-ups inside tomorrow's firm.
Sign up to receive Briefing every month
>> Missed an issue of Briefing? Download them now
Visit the Briefing home page where you can download all our back issues.
Download the Briefing media pack to find out how you can be involved in Briefing's future.
Any problems?
Having problems downloading Briefing? Email David or email Stella and we'll email you a copy instead.