Briefing media pack 2018-2019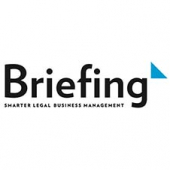 Briefing magazine is a print and digital magazine covering all aspects of law firm management for business services leaders in the top 200.
You can get involved in Briefing to get visibility for your brand and business - just download our rate card and forward features documents to get all the details.
View the rate card document to learn about:
How you can be an issue sponsor
Our case studies and industry analysis opportunities
Full rate card and discounts
For more information please call 0870 112 5058 or send an email to:
Holly McDaid hollym@briefing.co.uk
Want to sign up to receive Briefing every month? Then nip along to our subscribe page.