Briefing: the Strategy issue 2014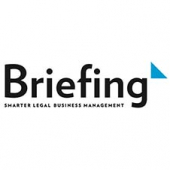 New competition, new rules
Seeking market share and opportunity in a low-growth, consolidating market means making no assumptions about how legal should or could work.
Clients want freshness, investment in relationships, and an attitude of constant change – that's bringing firms toward a radical overhaul in resourcing, systems, process and growth strategy. Get in the game or get forced out.
What's in this month's issue?
Interview: BT's global GC Dan Fitz gives the client perspective on how firms can win and boost his business – and what success might look like for tomorrow's legal.
Feature: Briefing talks to legal operations leaders and GCs in some of the world's biggest businesses – about change and opportunity in a fragmenting market, and where growth and opportunity lie. Including views from leaders at Latham & Watkins, Baker & McKenzie, Symantec, Taylor Wessing, LBC Wise Counsel, and BT.
Insight: Briefing gets industry insight from our supplier community – thinking innovatively about efficiency, collaboration, process and value will create a more sustainable future.
Sign up to receive Briefing every month
>> Missed an issue of Briefing? Download them now
Visit the Briefing home page where you can download all our back issues.
Download the Briefing media pack to find out how you can be involved in Briefing's future.
Any problems?
Having problems downloading Briefing? Email David or email Stella and we'll email you a copy instead.