Could your front of house staff win you more business?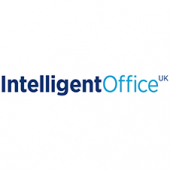 When potential clients visit your offices, what's the first thing they encounter? A carefully prepared pitch proposal? A senior partner? Or your front of house staff?
Of course, it's not just the intellect and experience of your lawyers that build your brand reputation. Everyone who touches your clients and potential clients needs to provide them with an exceptional experience. After all, a brand is made up of the experiences of the people who interact with it, whether they're looking at your website, consulting with a partner or being greeted in your reception.
A PricewaterhouseCoopers study from 2012 notes that one of the major themes which emerged from a series of managing partner interviews was a 'renewed focus on brand development and differentiation as one way to help to protect pricing and profitability'. The study also stated that 'firms also recognise the need for improvement in managing client relationships and client retention'.
Branding, then, is a top priority for many firms. They spend a great deal of time thinking about everything from their marketing collateral, to the ambience of their offices and even the biscuits in the meeting rooms. But what about the welcome clients get when they come through the door and enter the world of your brand?
What would make your firm memorable to a visitor? How would your firm be differentiated?
At Intelligent Office, we know how important it is to create exactly the right front of house and reception service that reflects and enhances our clients' brands. We also know that our clients want to concentrate on what they do best. That's why we take the management, development and training of the employees who deliver the service off their hands.
We'd like to share just a few examples of how firms have benefited from outsourcing their front of house services to Intelligent Office, helping to win or consolidate their client relationships.
Firstly, on learning that important clients from Japan were visiting a UK Top 100 law firm we support, our front of house team took the trouble to learn a few simple phrases in Japanese with which to greet them. The prospective client was both surprised and delighted that the team had shown them this level of courtesy and attention and subsequently mentioned it as one of the reasons they chose the firm to do business with.
Another of our clients, a UK Top 50 law firm, outsourced their front of house service to us five years ago. Not only are the same team still at the site but through cross training and development we now provide outstanding meet and greet services to the firm's clients and a full hospitality service. This has also enabled the firm to centralise the switchboard with our team now responsible for all switchboard calls to the firm, resulting in an increase in call volume of over 300%! Our client recently said: "To us, Intelligent Office is virtually a 'lovemark'." (See www.lovemarks.com – brands that "deliver beyond your expectations of great performance, creating an intimate, emotional connection that you can't live without.")
All of which goes to show that your front of house staff can be a bigger boost to your brand, your client relationships and your business growth, than you'd ever imagined. How do you think yours stacks up to the competition? Perhaps the next time you walk through your reception or go into one of your meeting rooms you could try and see the service as a prospective client would see it? If you think you could do with some help you know where to turn!