Getting your house in order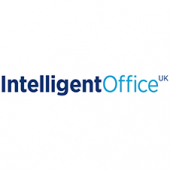 The UK legal profession is a £30bn outsourcing success story. Of course, it doesn't see itself this way; it still views itself as a profession and indeed it is, but the reason law firms exist at all is because most organisations choose to devolve the management of their legal affairs to specialists.
Legal compliance is not core to the primary purpose of most organisations. Yes it is critical, but it is peripheral to the main reason they exist. So, how curious it is that an industry called legal process outsourcing (LPO) is now growing up around the existing legal services market. Apparently it is 'new'. Even private practice lawyers treat it as something different. But the irony is that clients have been outsourcing their legal processes to law firms for hundreds of years.
The difference lies in that word process. What LPO providers have done is to 'de-skill' (re-engineer, streamline and process map) some of the more routine legal processes delivering a range of benefits to their clients.
It is much the same with business process outsourcing (BPO). Many law firms have already discovered the considerable benefits, both financial and service, of BPO by outsourcing non-core business support services including secretarial, print, mail, front of house, records management and procurement, to providers that specialise in those areas of a law firm's operation.
However, there remains a commonly held misconception among some law firms that they need to get their house in order before they outsource any of these services.
Consider this though: would you really expect or indeed encourage a company to delay instructing a law firm to handle its legal affairs until its own house was in order? No. Private practice lawyers pride themselves on their ability to quickly develop proactive relationships with new clients. They pride themselves on helping clients deal with any obstacles as part of the process of managing the transition. They view this as an integral part of the trusted adviser relationship.
Similarly, in the world of BPO this means working alongside the client in the early days of the relationship to help the firm with its housekeeping. It is part of planning for a smooth transition and is the first of many processes at which the BPO provider excels. Just as law firms are paid to take away the hassle of legal compliance, BPO specialists relieve law firm management teams of the headache associated with its back office operations and associated change. Absorbing that burden, removing obstacles and fixing things is what they do. This leaves clients to focus on their core business.
So next time you give serious consideration to outsourcing some of your business support services don't worry that your house isn't in order. There is someone better than you at doing just that.