How are the business models in law firms shifting?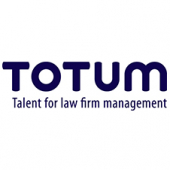 This resource was also featured as a Briefing Industry Analysis in the June 2015 issue of Briefing magazine. To read the issue in full, download Briefing magazine.
----------
We don't need too many reminders that the legal profession is in a state of flux.
But we got another one anyway in the recent announcement that Gateley is likely to become the UK's first law firm plc – with Irwin Mitchell in hot pursuit. Such developments raise big questions about the profession's future – not least, how will law firms train and develop a future generation of lawyers to suit very different business models?
Because unlike law firms, legal training hasn't changed that much. LPC graduates still face fierce competition for around 5,500 trainee contracts each year. Among those few who win a place with their law firm of choice, no doubt some will relish following the well-trodden path of those who've gone before. A process that has endured the test of time is reassuring.
Others, however, may be forgiven for feeling the format and substance of this training has altered so little over the years, it can't reflect or support the next generation of lawyers, whose success depends on a whole new range of capabilities, often based on quite different career aspirations.
Many more, for instance, don't have partnership as a long-term goal. And one leading international law firm we spoke to about this issue agrees there are changing career expectations here. "It was predominantly about becoming a trainee, an associate and then a partner," they said. "That can't work economically in every case. People are coming in now and being quite open about not wanting to be a partner. We have very talented and engaged people and we have to find alternatives."
Even for those that do want partnership, it's not the same ride previous generations enjoyed. Some may ask, therefore, whether the core tenets of legal training still apply.
As the law firm's head of training told us: "Technical excellence may still be fundamental, but we have to support other skills too. There's being partners in an environment where there are different ways of resourcing the business, being able to lead and inspire teams, bringing in business, being financially literate and also knowing how to build client relationships and engagement. We have to know how to play to different people's strengths."
With portfolio careers on the rise, traditional trainee contracts can also prove expensive if newly qualified lawyers quickly leave for other jobs. Combined with new ABS structures challenging assumptions about what lawyers should be trained to do, there is a question mark over what will happen to traditional legal education. The training contract may still be intact, but many think the next few years will involve change.
Breadth of experiences
Sands are already shifting. Following the Legal Education and Training Review in 2013, the SRA has been reviewing the skills and knowledge needed to qualify as a solicitor. The consultation continues, but reforms are filtering through.
For instance, there's the recent shift to allow paralegals who have passed the legal practice course to qualify without having to complete a formal training contract. They must show they have gained equivalent experience to a newly qualified trainee.
In practice that may be difficult without the formality of the traditional training programme, but it represents a change in thinking: instead of a preoccupation with the process of training, it's now all about the outcome. This is reinforced by the terminology. The 'training contract' is now a 'period of recognised training'. It may seem small, but it signposts a willingness to accept and embrace new avenues to becoming a lawyer.
Legal apprenticeships are another example of change. Launched in April 2013, the Higher Apprenticeship in Legal Services (or CILEx Level 4), offers school leavers an on-the-job opportunity to become a qualified fee earner. This could be an attractive option for those from less wealthy families, who may be concerned about rising costs in tuition fees – as well as those who may prefer to build experience quickly, rather than leaving it to chance with timeconsuming qualifications that don't even guarantee a job at the end. A number of established firms are already offering apprenticeships, and hoping that some will go on to qualify as solicitors.
But they're likely to prove particularly popular among the newer ABS firms that can put school leavers straight into more process-driven work. Co-operative Legal Services and Admiral Law, for example, have already embraced these alternative recruitment options.
Traditional training routes are likely to prevail for those seeking top-end work at City law firms. But even here, the field is opening up. More firms are implementing social mobility programmes, working closely with law schools to identify and support candidates with the potential to succeed but who haven't, perhaps, had the most favourable background for gaining the best academic credentials. This trend could reinforce the partnership between individual law schools and law firms, making training more bespoke to the needs of each business while also changing what it means to be a successful candidate.
Much may be yet to come, but the shift from process to outcome focus could fundamentally impact the way firms work. Constant review will therefore be critical. If, for example, the SRA introduces, as proposed, a centralised assessment for all would-be lawyers at the point of qualification, our conversations with law firms suggest long-term lateral hiring will also need significant review. More generally, such change will require the whole profession to think more creatively.
This will, of course, impact our work as recruiters too. It's a space we will have to watch closely to ensure that we can continue to support law firms, and all involved in legal talent management, to embrace what might well prove to be a whole new era of recruitment opportunities in law.